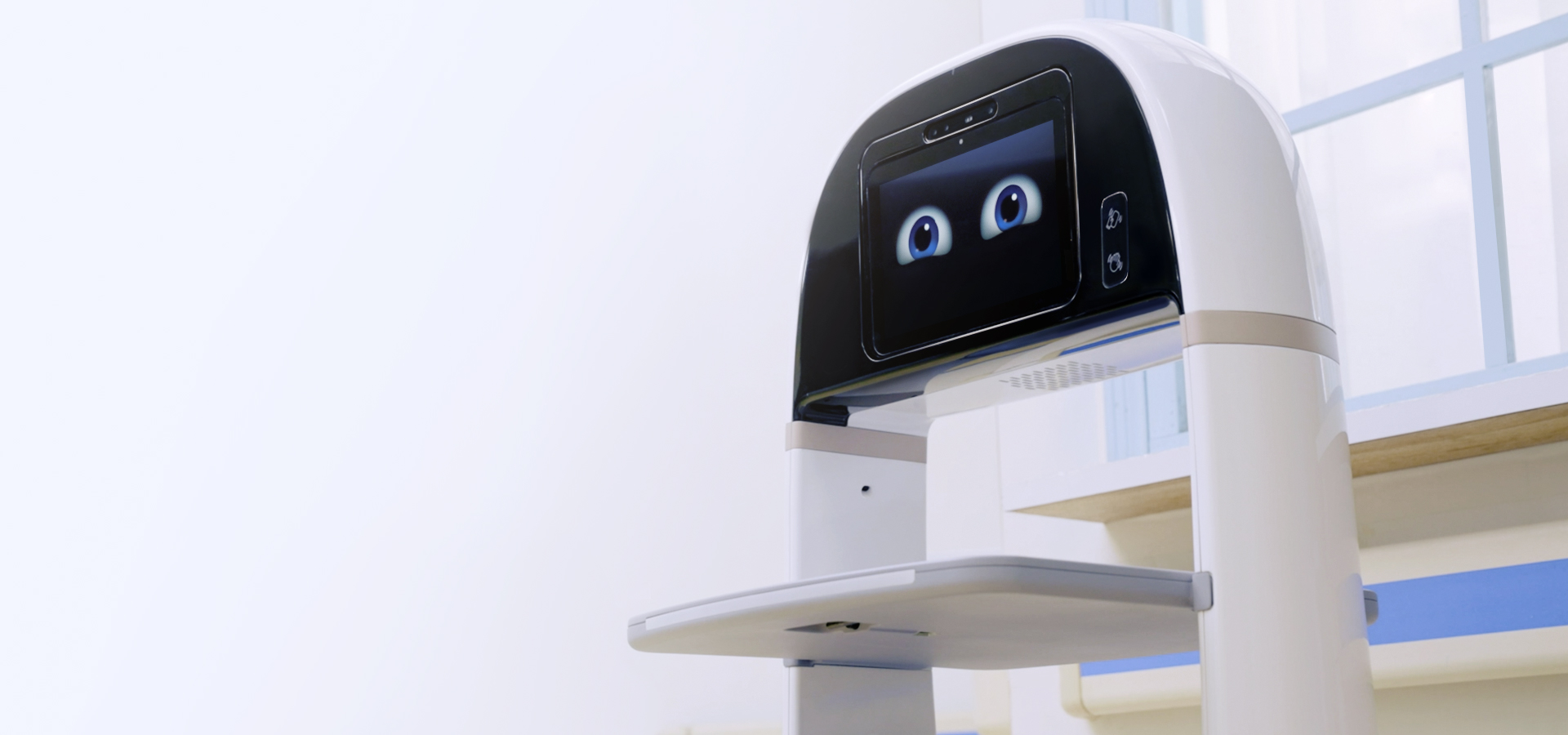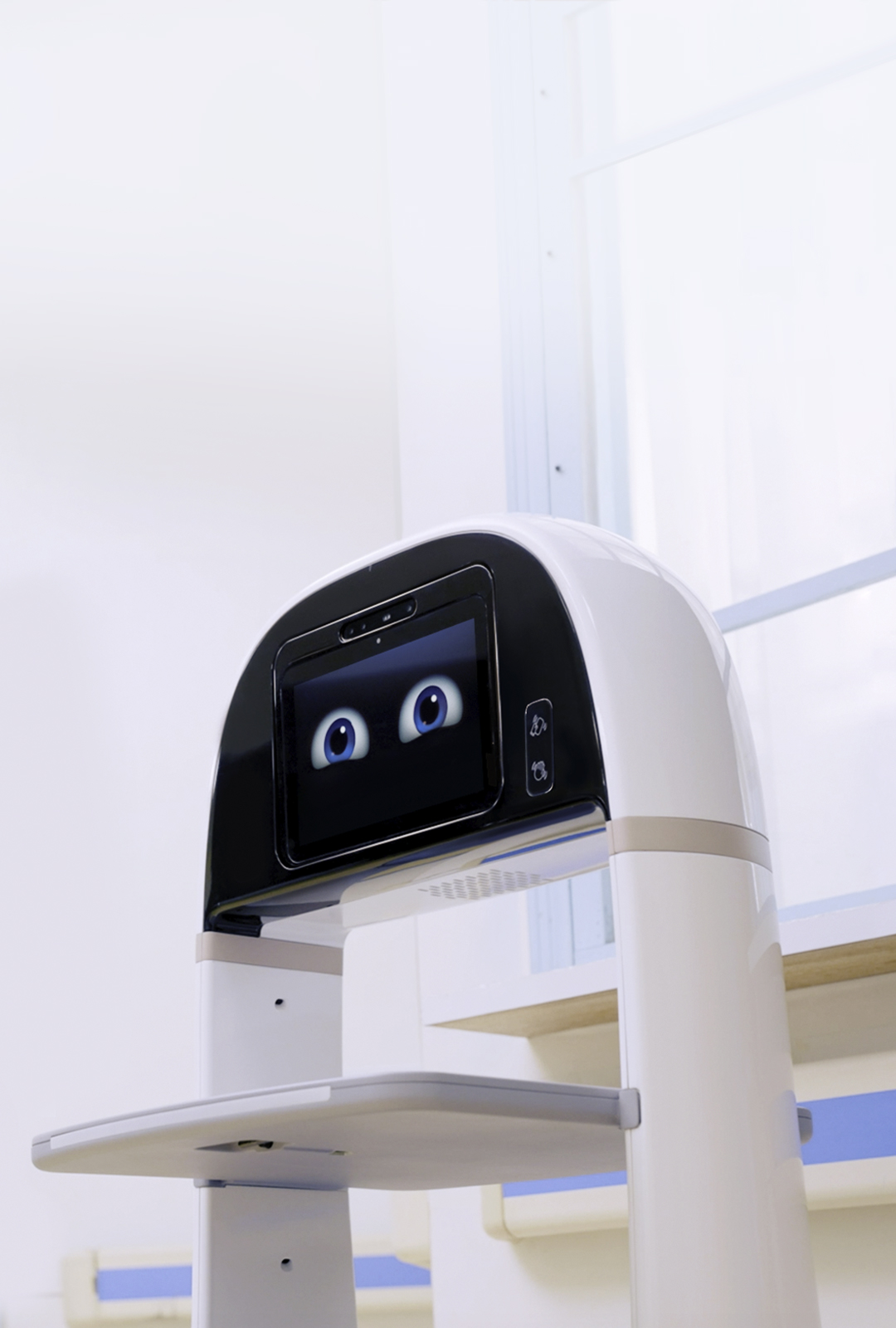 Automated Delivery Solution
Eliminate the Burdens of Manual Delivery
Built-in Multiple Sensors Automated Objects Detection
The high-capacity three-layer open shelves are equipped with multiple sensors that can intelligently identify and deliver items.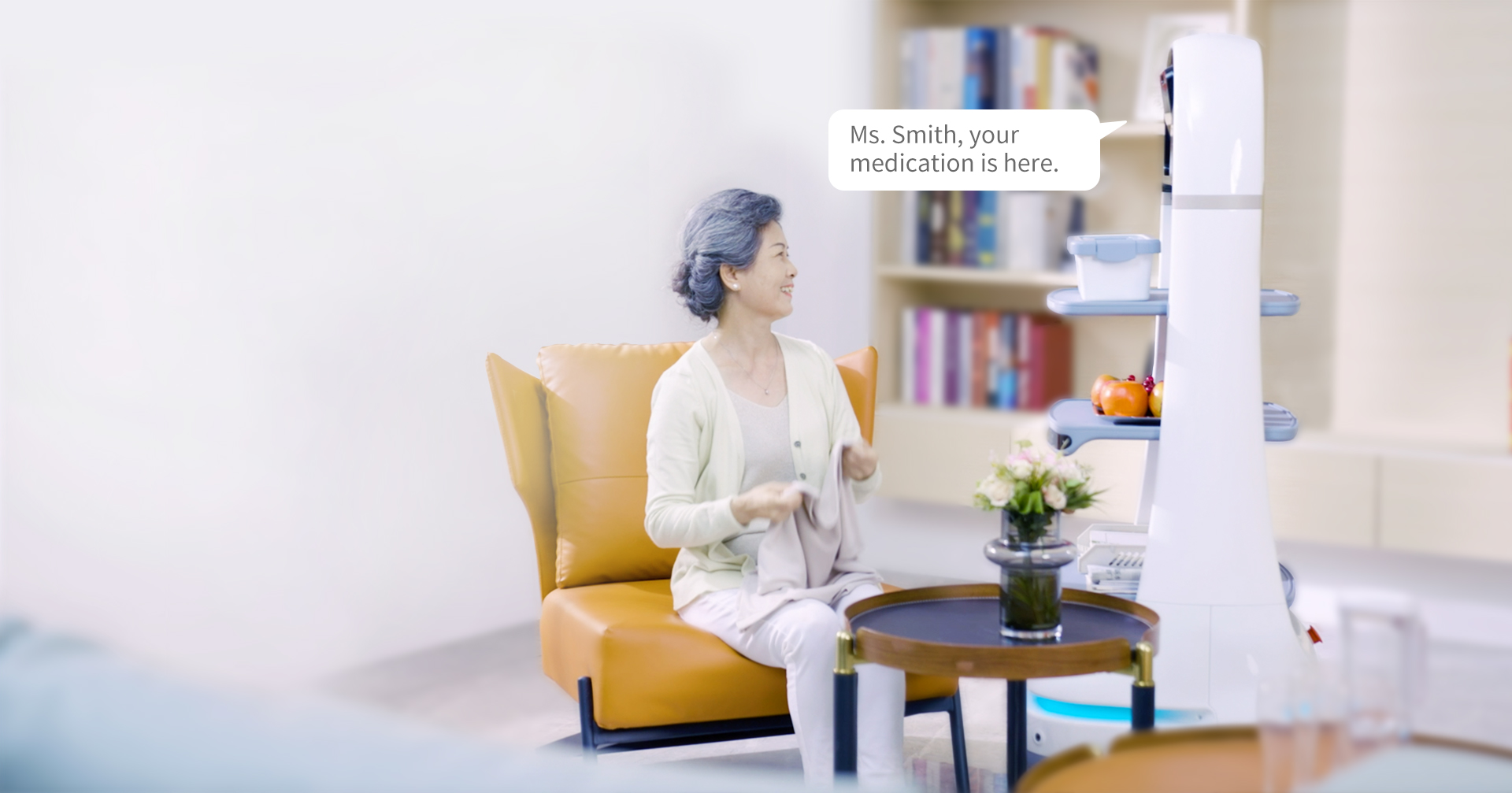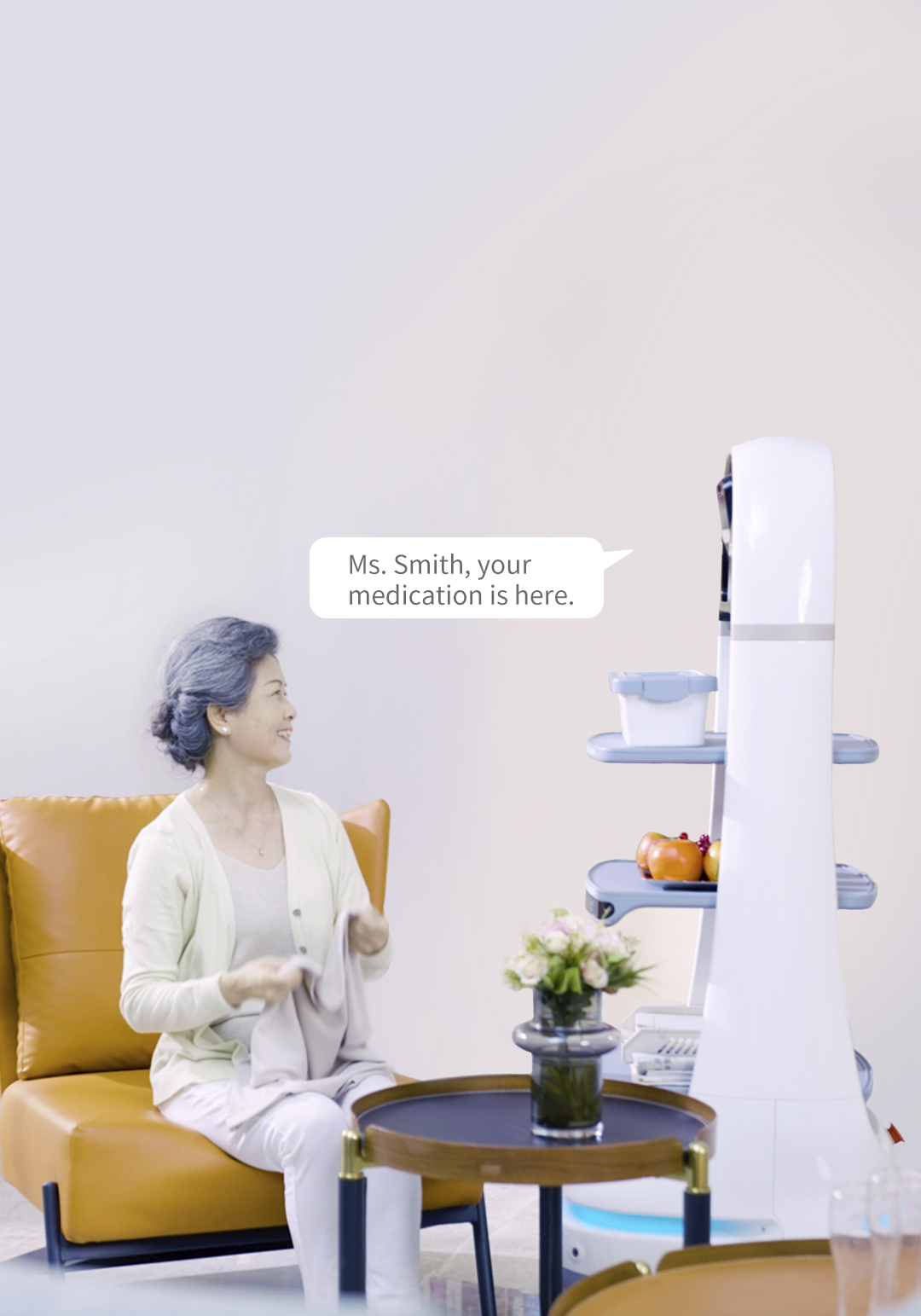 Task Reminder and Delivery Scheduling Centralized Monitoring and Control
Delivery scheduling, reliable delivery tracking and monitoring via secure cloud platform.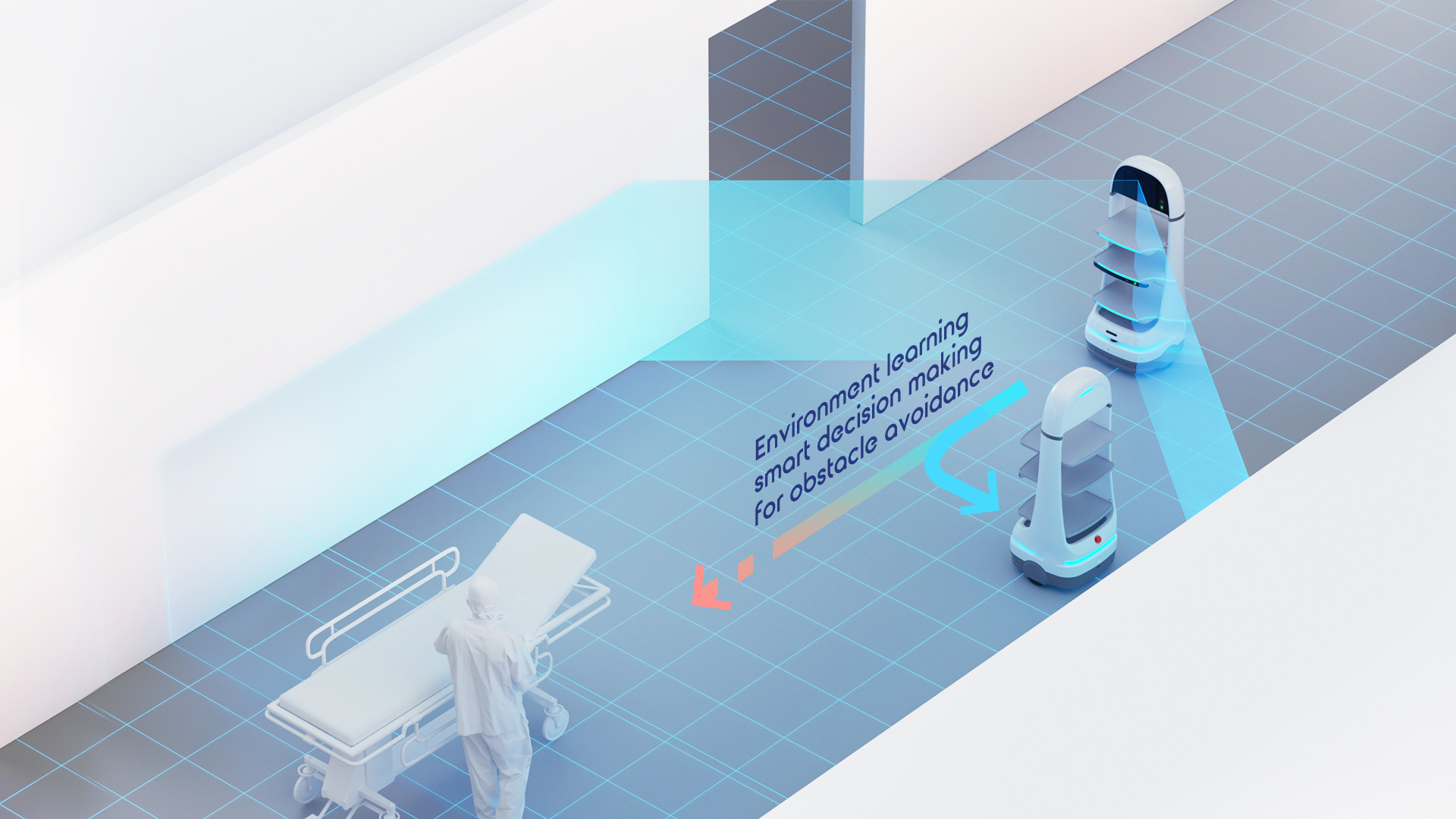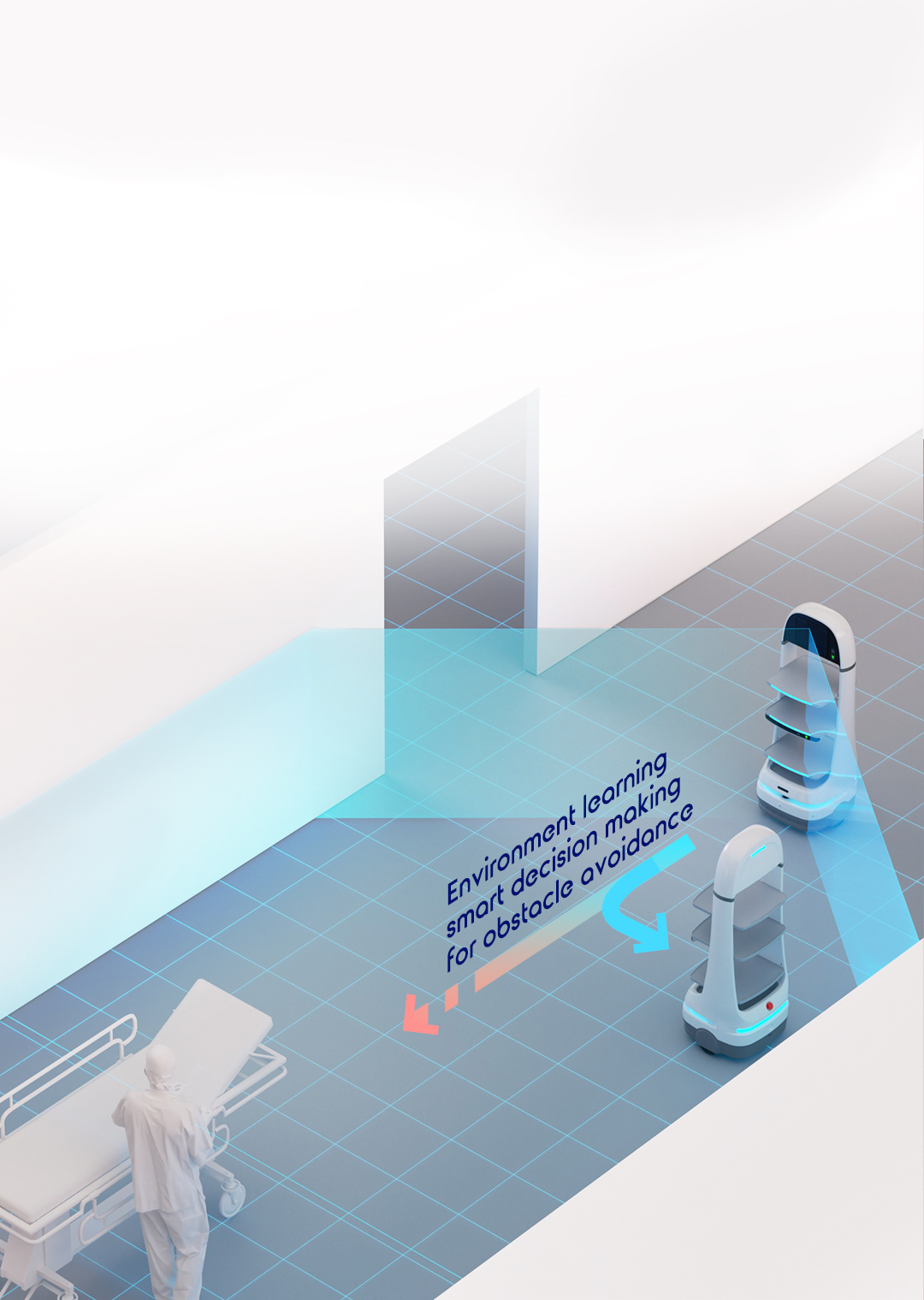 Environment Perception and Obstacle Avoidance
Automated route planning and advanced navigation enable precise maneuverability in tight spaces, support door access and elevator control.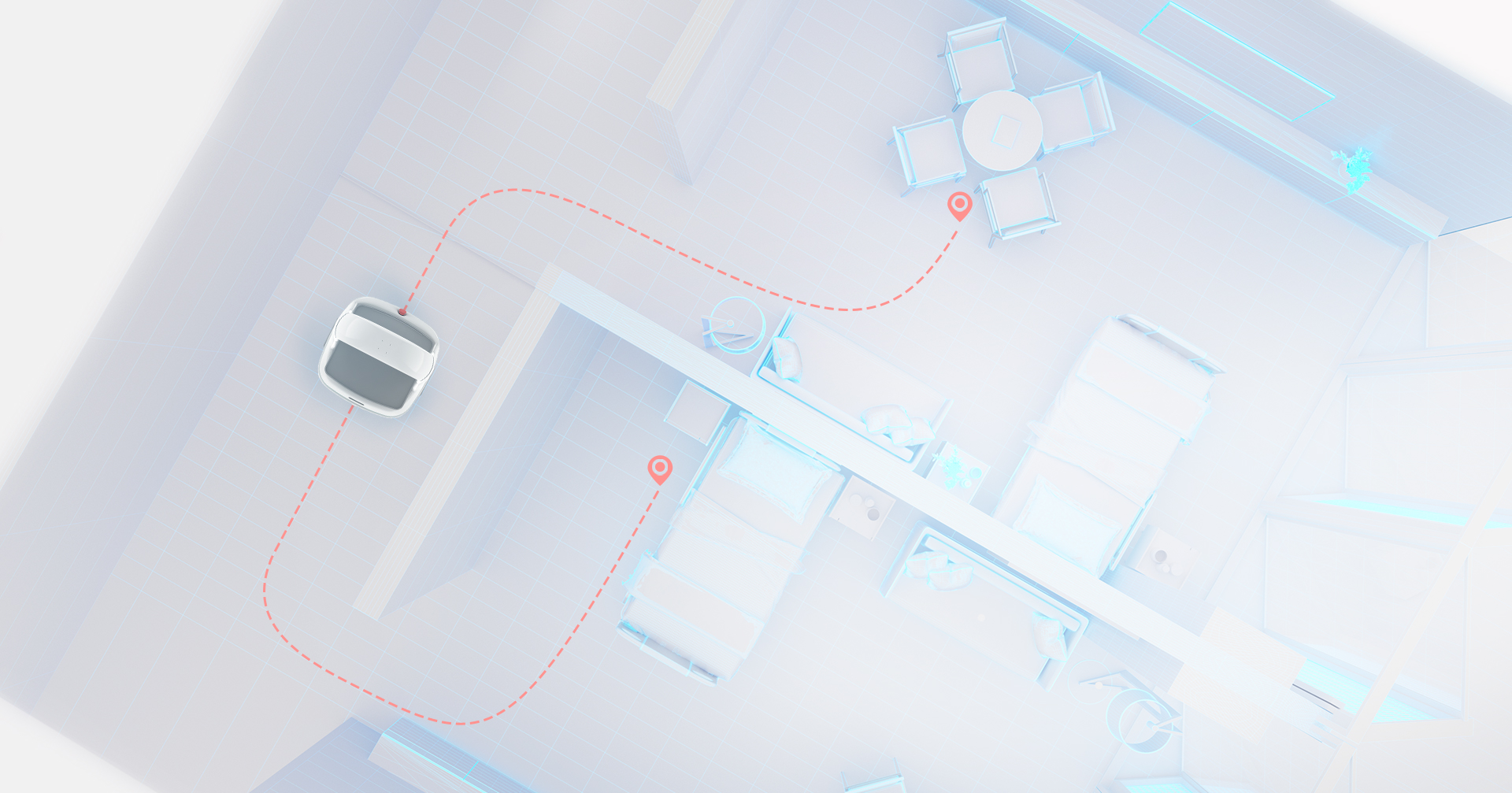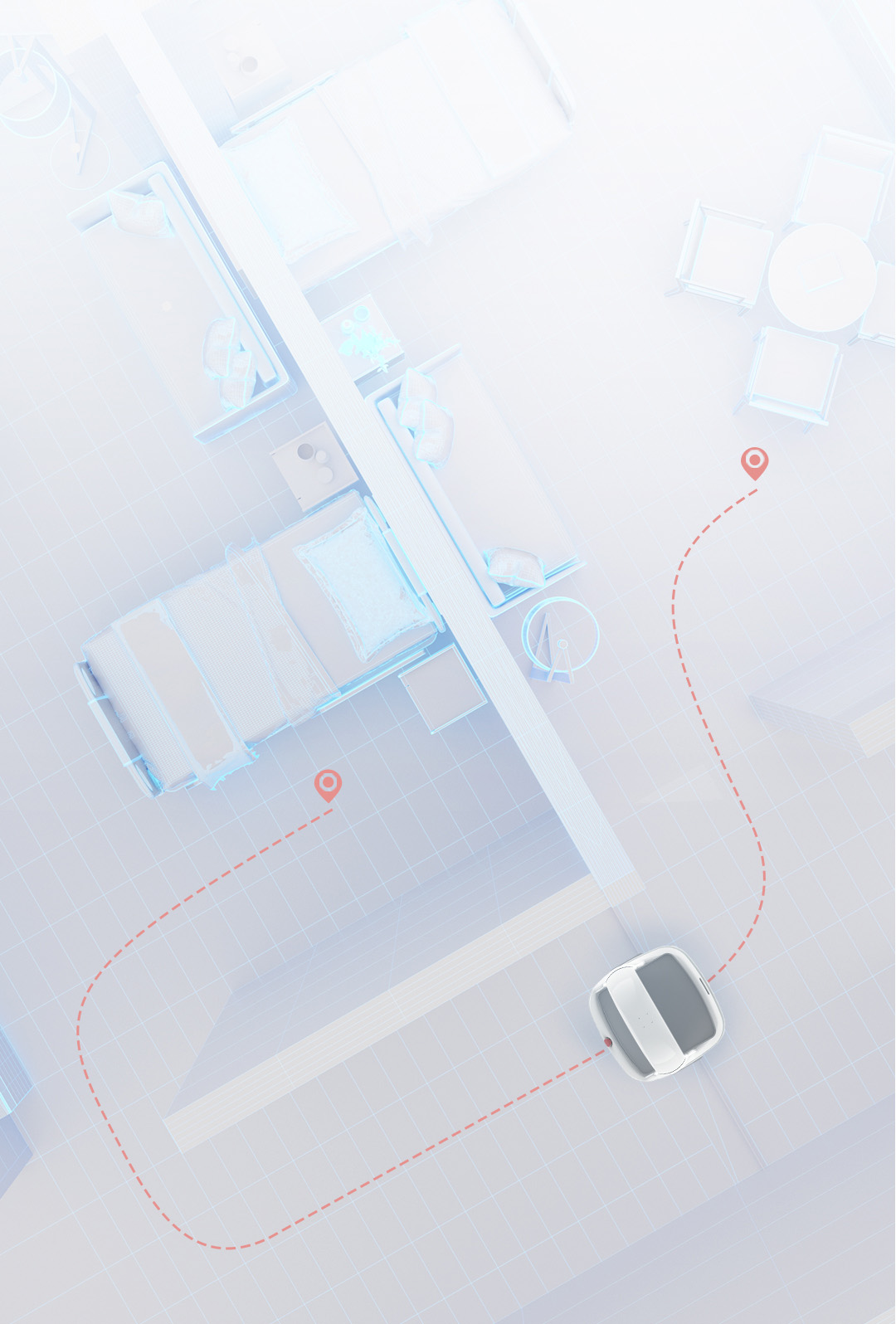 Accommodates Multiple Settings
Accepts centrally scheduled tasks or ad-hoc tasks
Operates in "Dining Room" mode or "Room Service" mode
Allows use in large general areas for regular meals or special events
Customized Service and Cloud Platform Data Analysis
The cloud platform can accurately record delivery times, location and other data.
Product appearance and functions can be customized according to customer requirements and specific scenarios.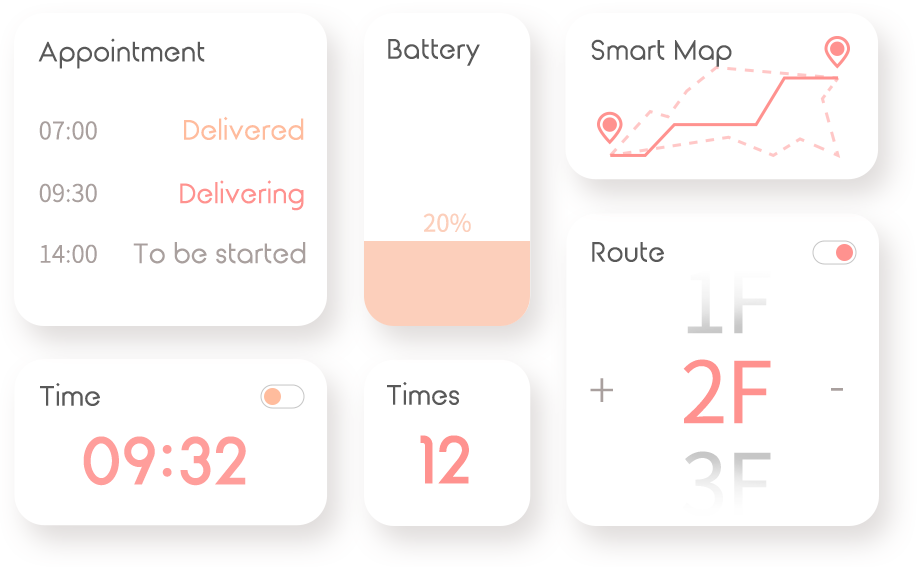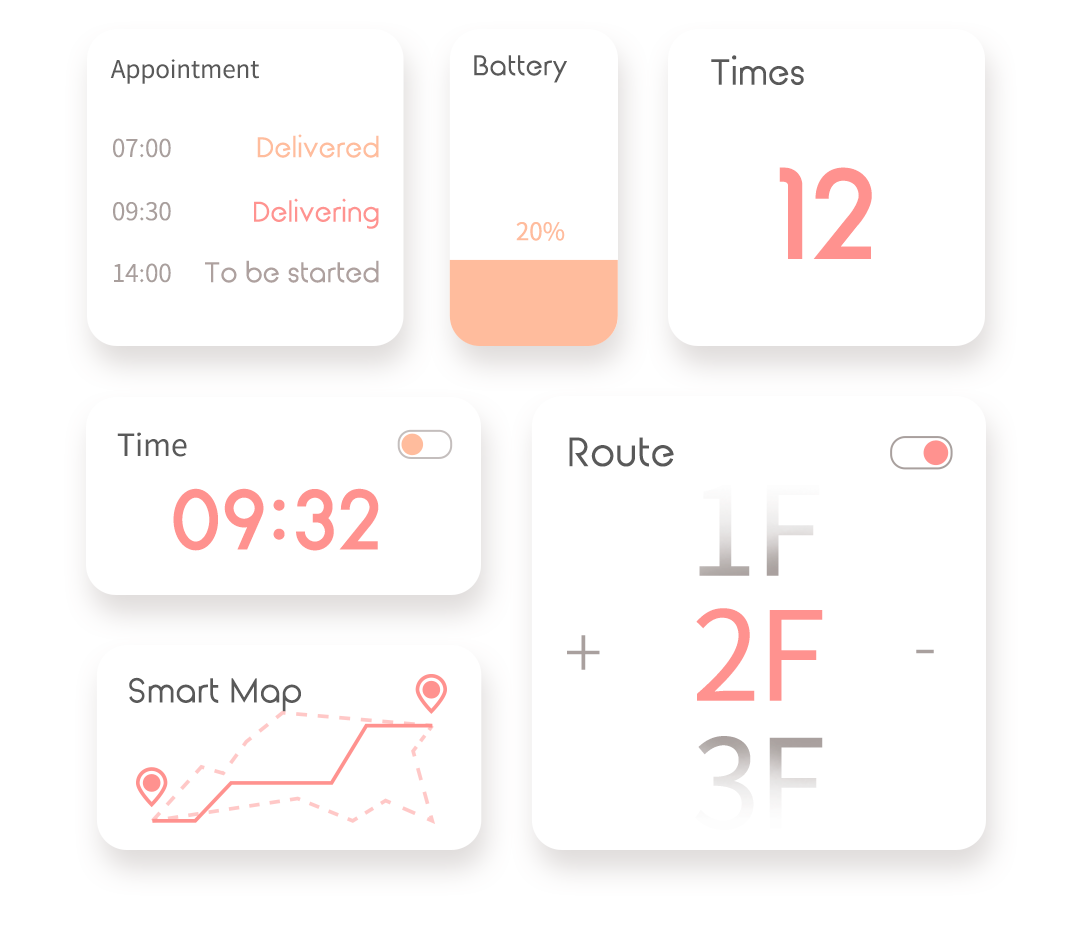 Application Scenarios
Nursing Homes
Hospitals
Hotels
Product Specifications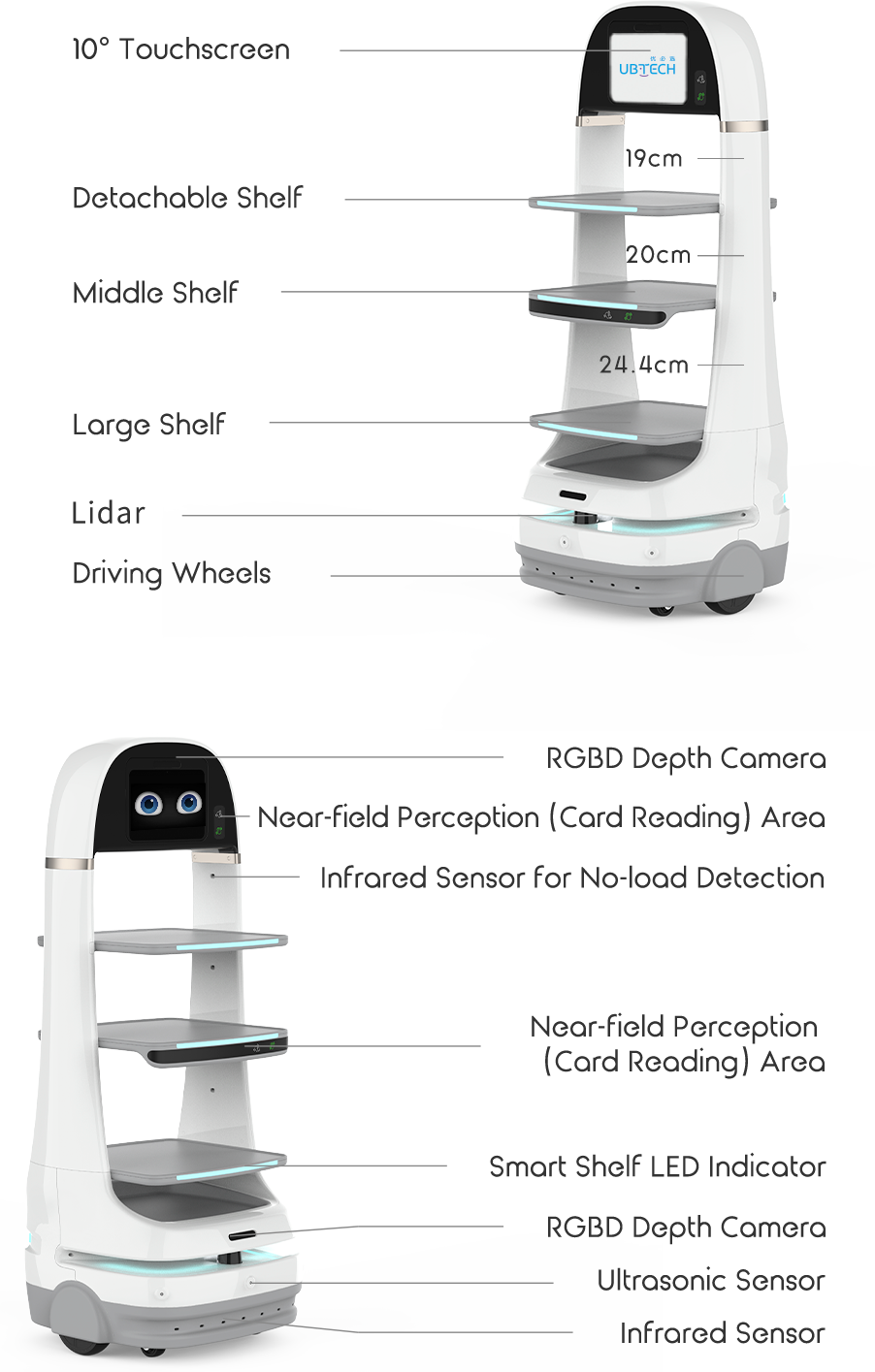 Dimensions

57 x 60 x 143 cm

Battery

20 Ah. Battery life: 8 hours, fully charged in 5 hours,

Net Weight

59kg

Obstacle Climbing Ability

1.5 cm high, 3.5 cm wide; with a slope angle of 5°

Speed

0.2 m/s to 1 m/s

Network

Wi-Fi, 5G, 4G

Display

10.1"

Sensors

Lidar, ultrasonic and infrared sensors, RGBD camera, IMU

Minimum Width for Passage

75 cm, to door access and elevator control systems supported

Trays Max

load of each layer is 10 kg. The top tray can be removed to increase the distance between the upper and lower trays from 24 cm to 42 cm. The area of each tray is 42 × 41.5 cm.
Please reach out for more request or become a partner!