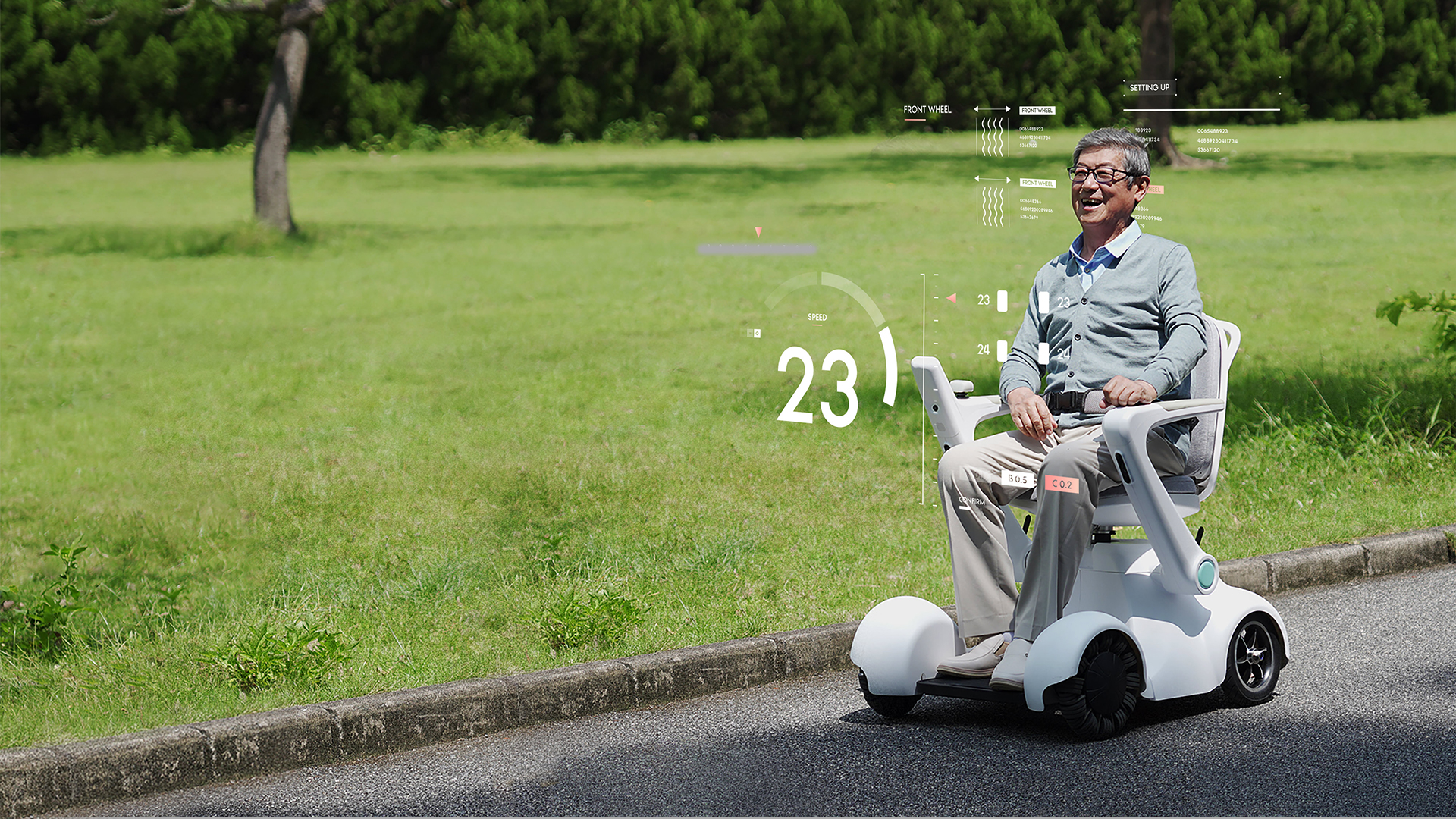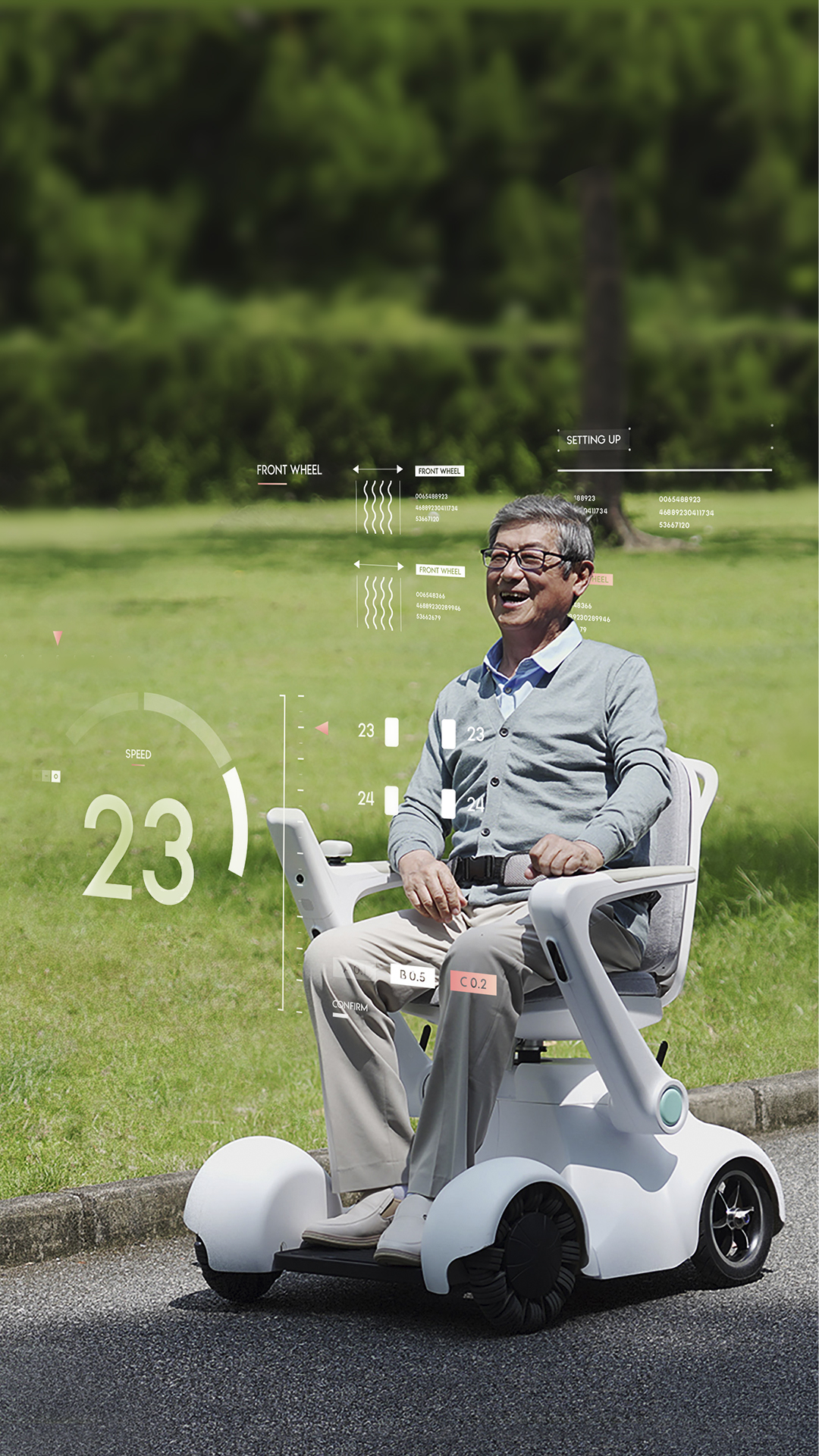 Designed to Provide a More Efficient Means of Managing Facility-based Personal Mobility
Ergonomically Designed with Ease and Safety in Mind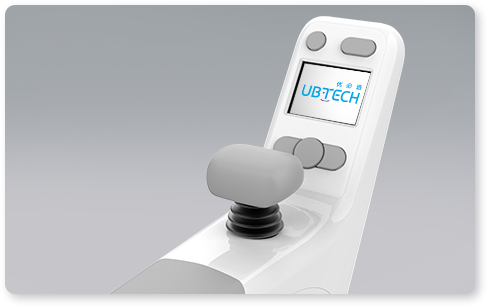 Joy-stick Operation
Accurate Control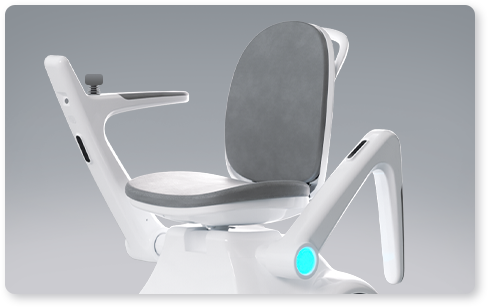 Easy Side Access
Comfortable Cushion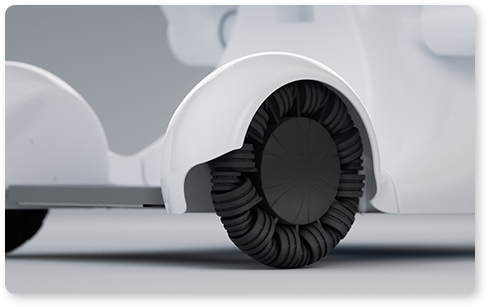 Smooth Ride on Different Pavements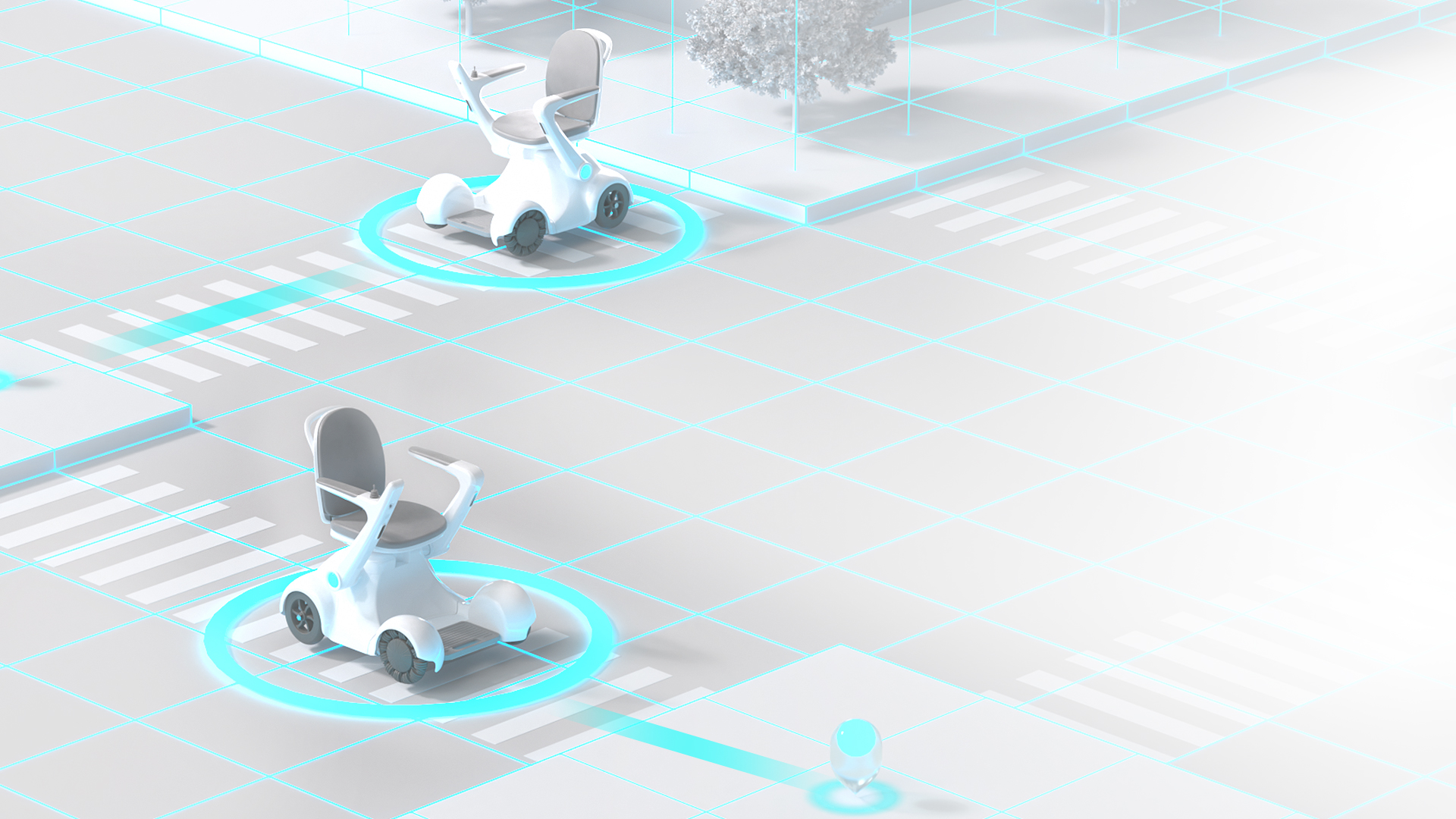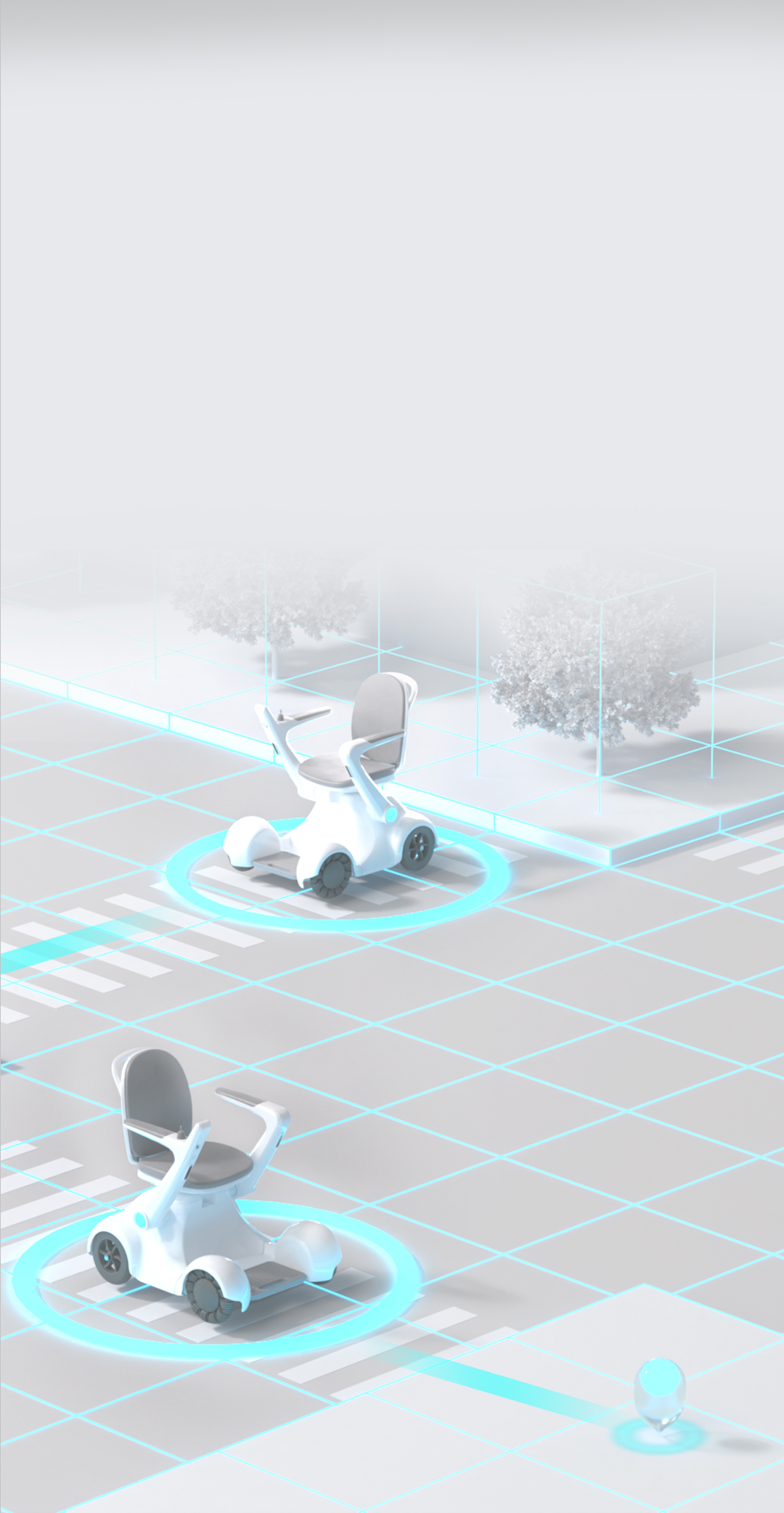 Hybrid Positioning and Navigation
Precise and Versatile Driving
Hybrid positioning and navigation algorithms meet the large-space navigation requirement,
unlock unprecedented precision and versatility.
Smart Obstacle Avoidance Intelligently Passing Through Bumps
Perceive obstacles, steps, curves and complex terrain in motion, and prompt the user in real time through sound, or automatically brake or slow down to ensure safety.
Real-Time Positioning and Mapping
Accurate Arrival in All Road Conditions
PathFynder has a built-in proprietary 3D navigation obstacle avoidance system and multiple sensors to ensure accurate real-time positioning and mapping for both indoor and outdoor environment.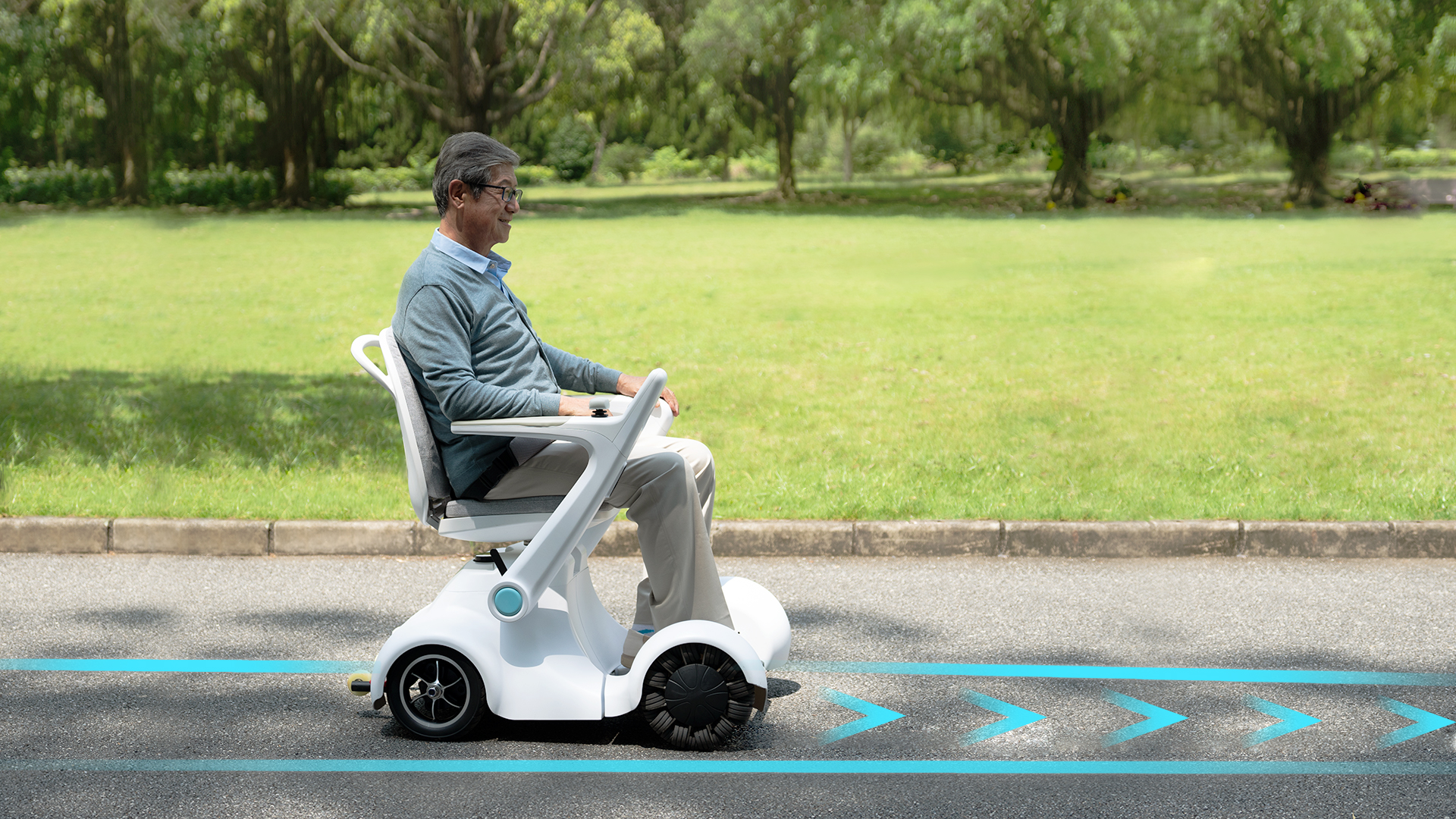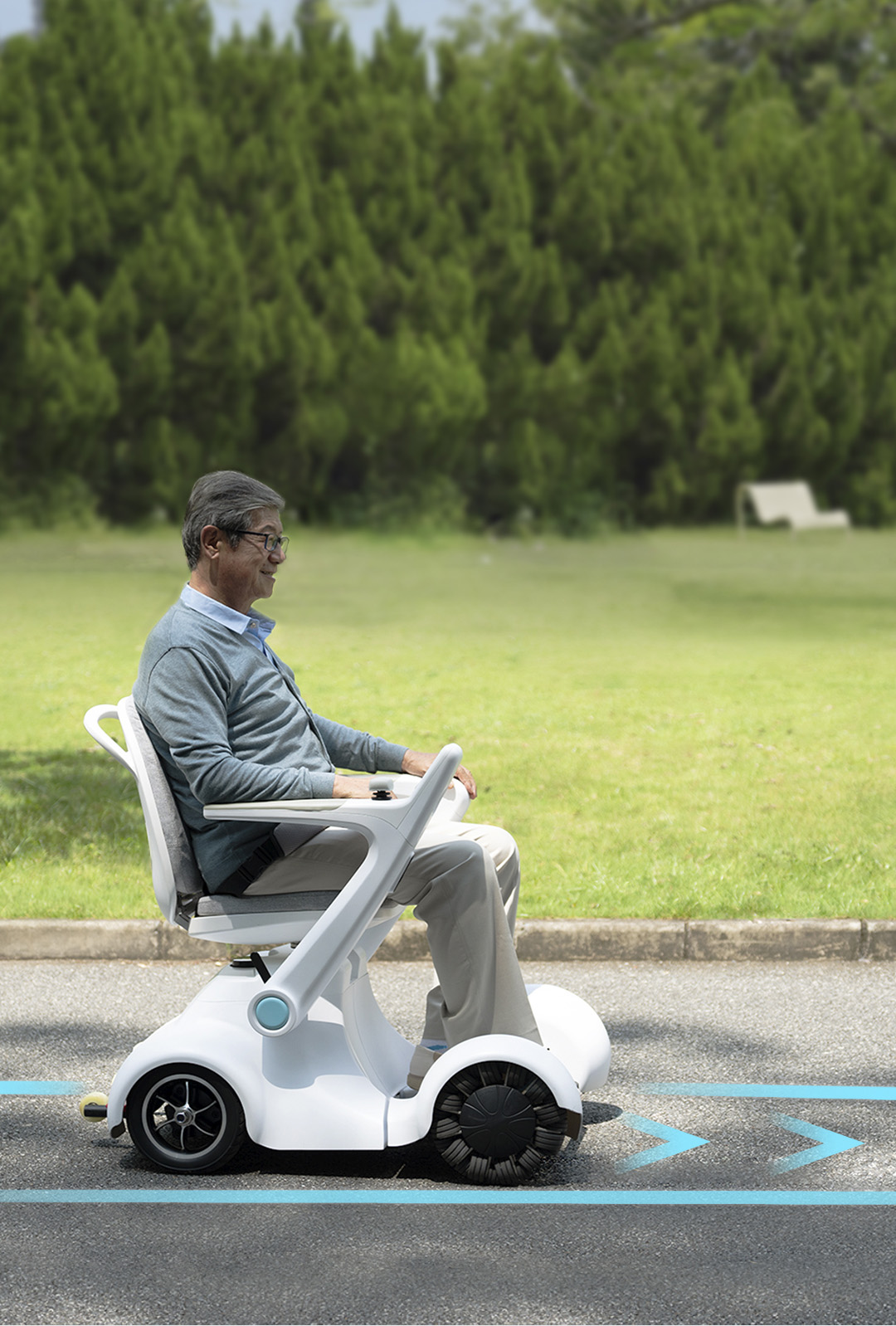 Lane Keeping Assist Autonomous Driving
Autonomous navigation with our fixed pathway technology can implement cruise driving functions.
Cloud Management Platform
Enable Multiple Devices Collaboration
Our centralized cloud management platform allows users quickly check the locations of robots, flexibly manage on-demand schedules, and efficiently assign nearby robots to complete tasks in a coordinate manner.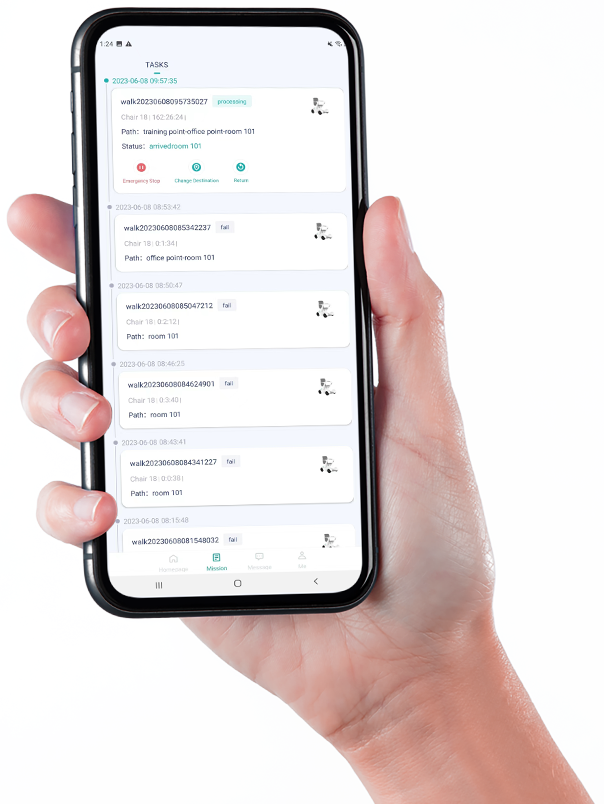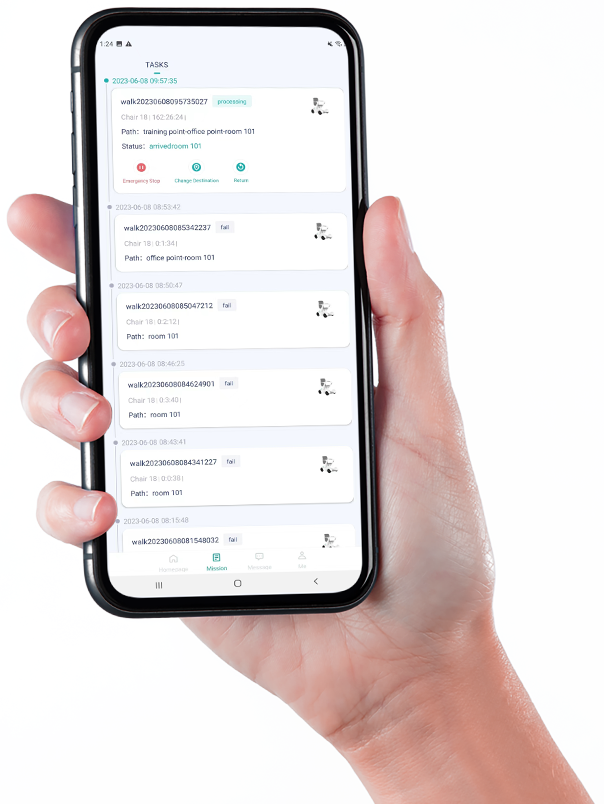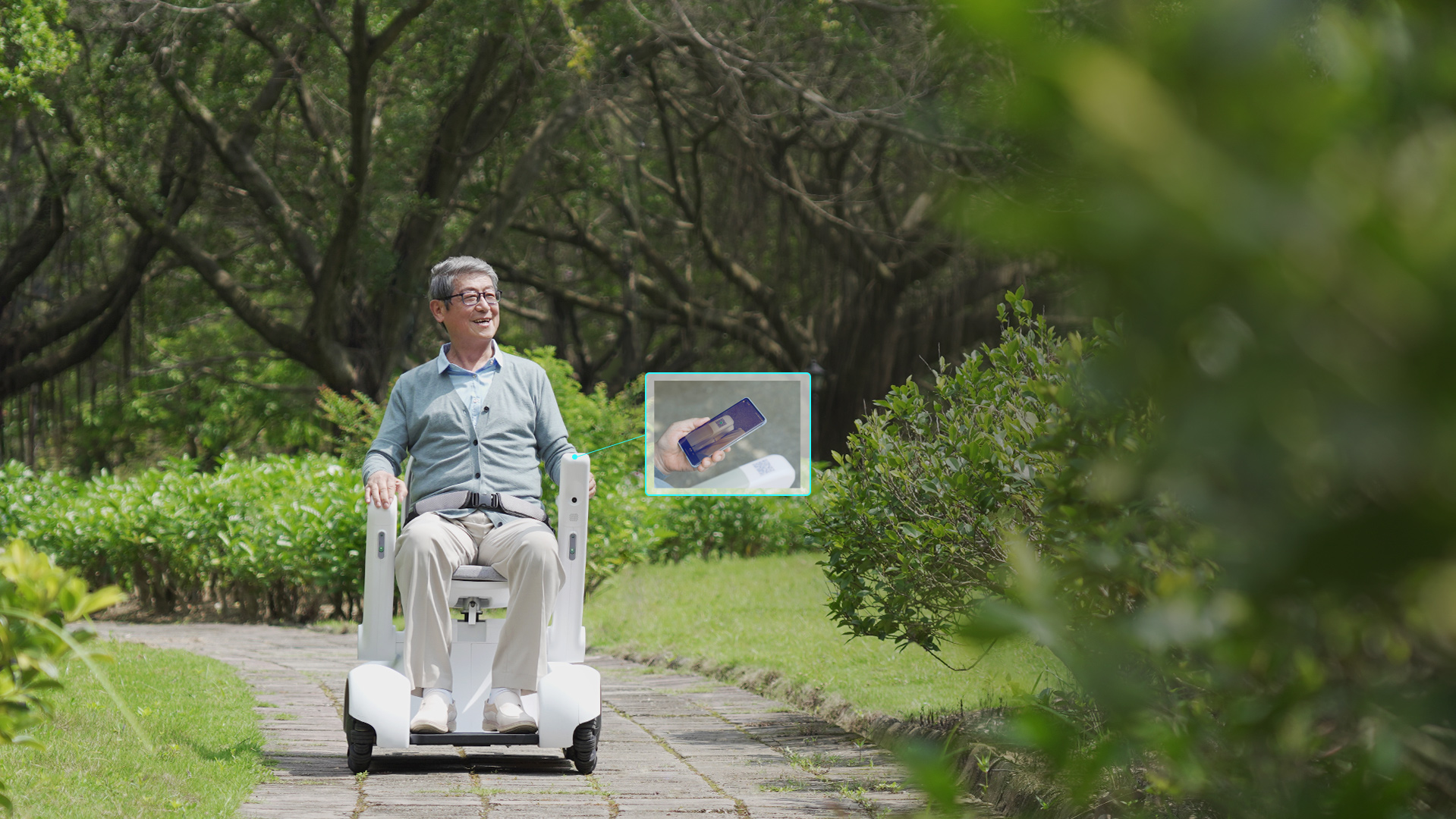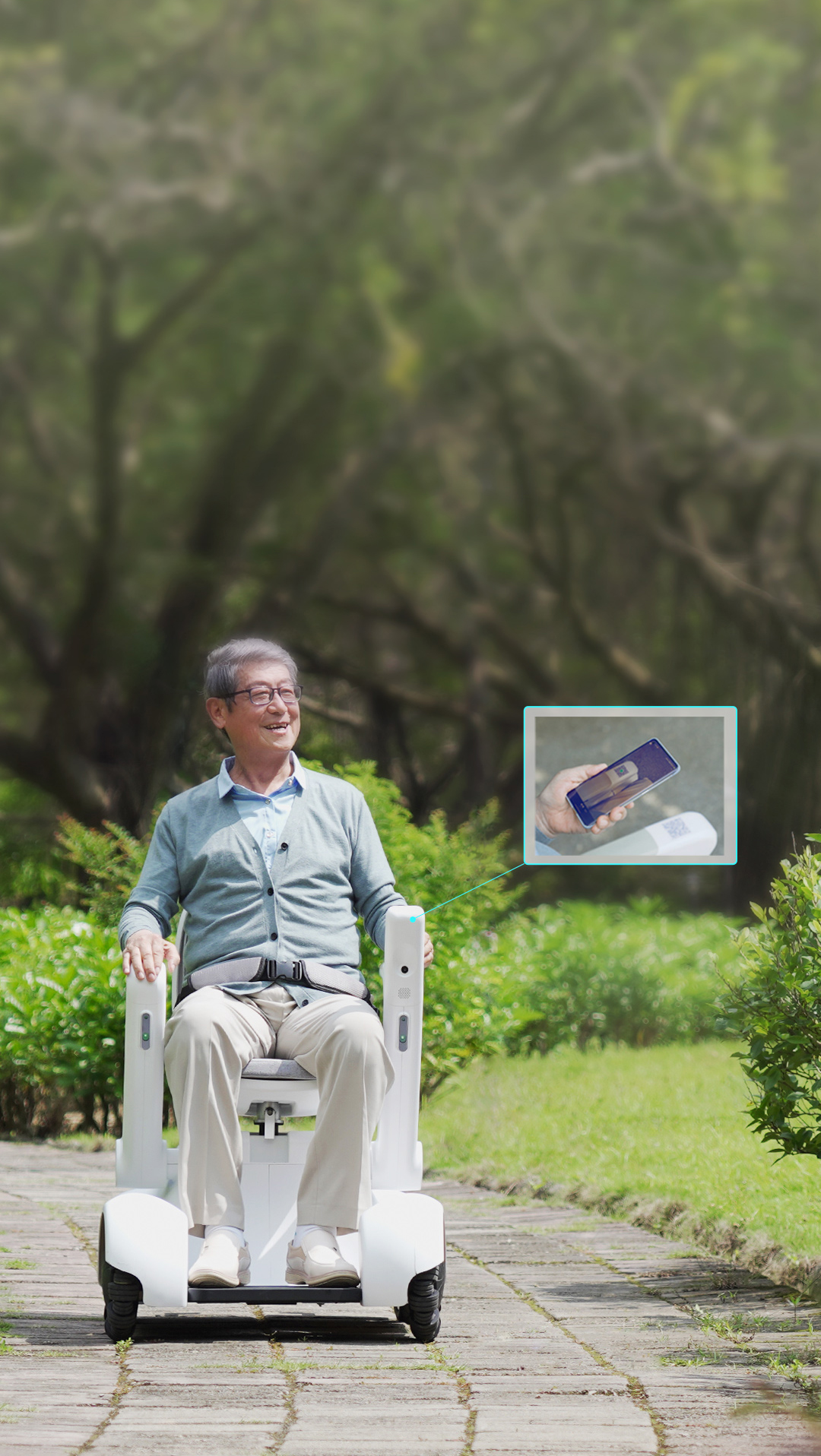 Scan the QR Code to Use
Scan the QR code to start cruise driving for fast,
convenient use in public places.
Product Specifications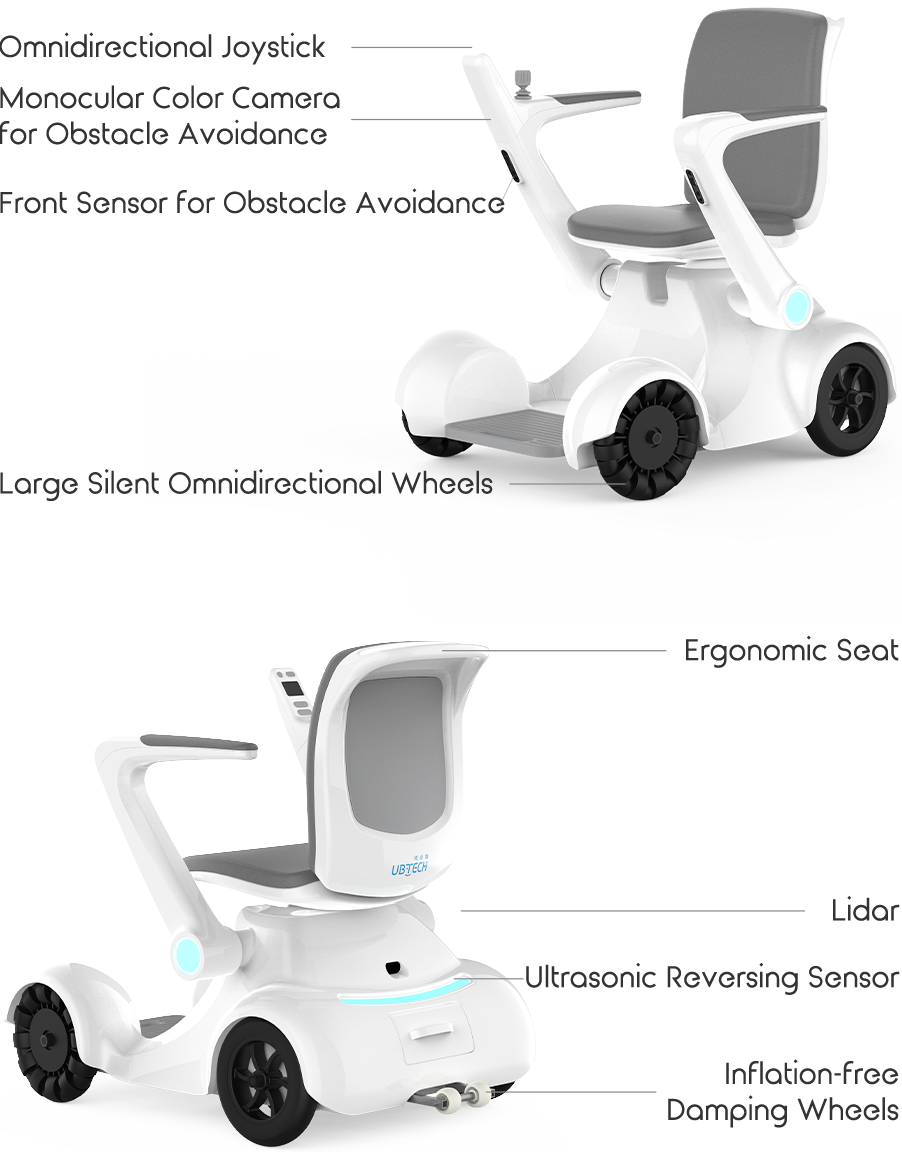 Dimensions

989 x 705 x 948 mm

Positioning Accuracy

±0.25 m, ±10°

Materials

Aluminum alloy, seamless steel pipe, ABS plastic

Obstacle Crossing Ability

>5 cm

Weight

49.5 kg

Cliff Monitoring

>10cm

Front Wheels

10" omnidirectional wheel x 2

Taillight

Blue LED strip

Back Wheels

10" inflation-free wheel x 2

Network

802.11 B/G/N + Bluetooth 4.2, 4G/5G router

Speed

0.1 m/s to 1.2 m/s

Manual Driving

Omnidirectional hall joystick

Battery

Imported 12.5 Ah 18650 ternary lithium batteries (removable)

Battery Life

≥15km

Human Body Recognition

Monocular camera: 2 MP color camera

Inclination Detection

9-axis inertial sensor

Obstacle Sensing and Avoidance

RGBD camera (RGB + Depth)

Horn

2W 4Ω stereo horn

Lidar

360° scanning, 0.33° angular resolution

Display

2.6" TFT

Rear Obstacle Avoidance

Closed-system ultrasound sensor
Please reach out for more request or become a partner!