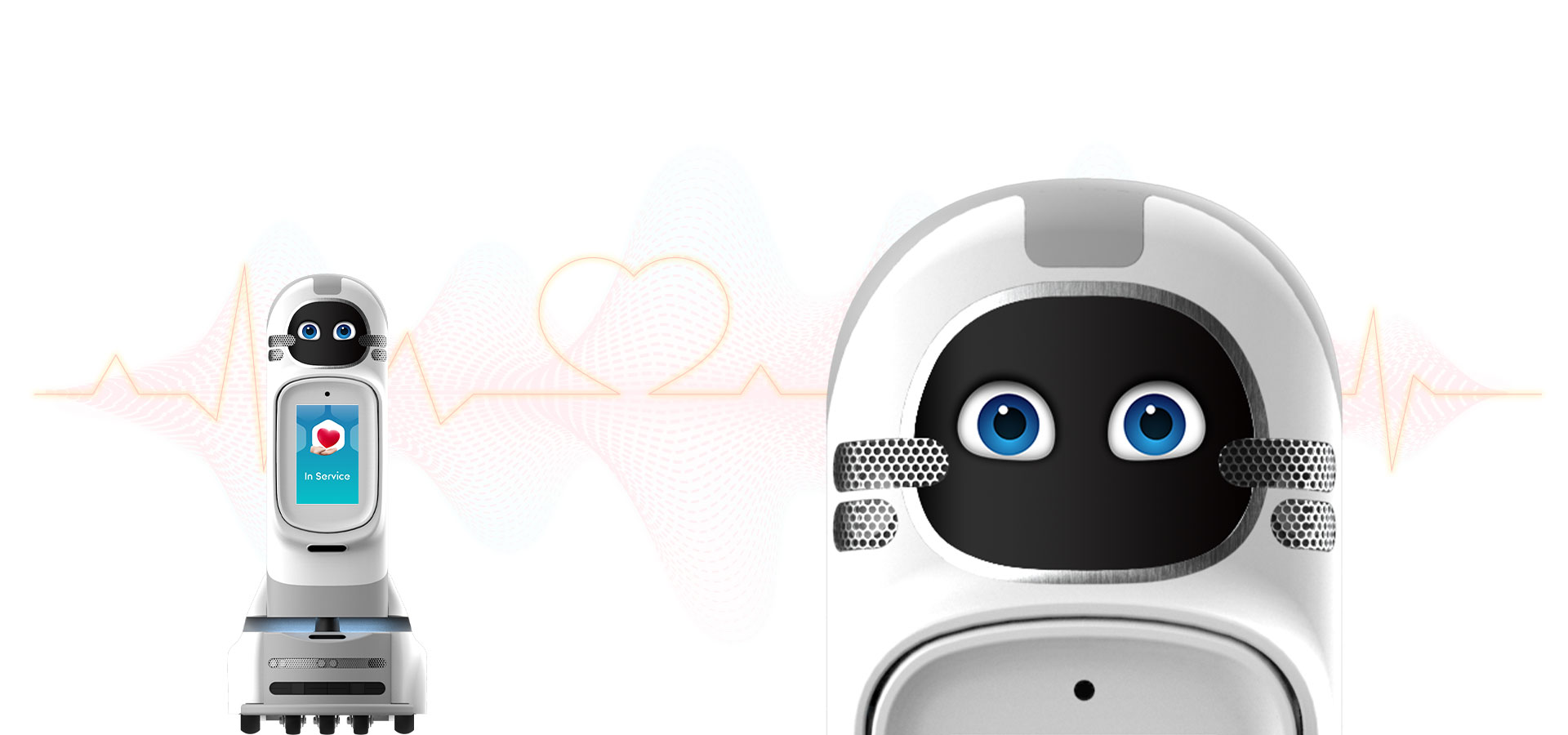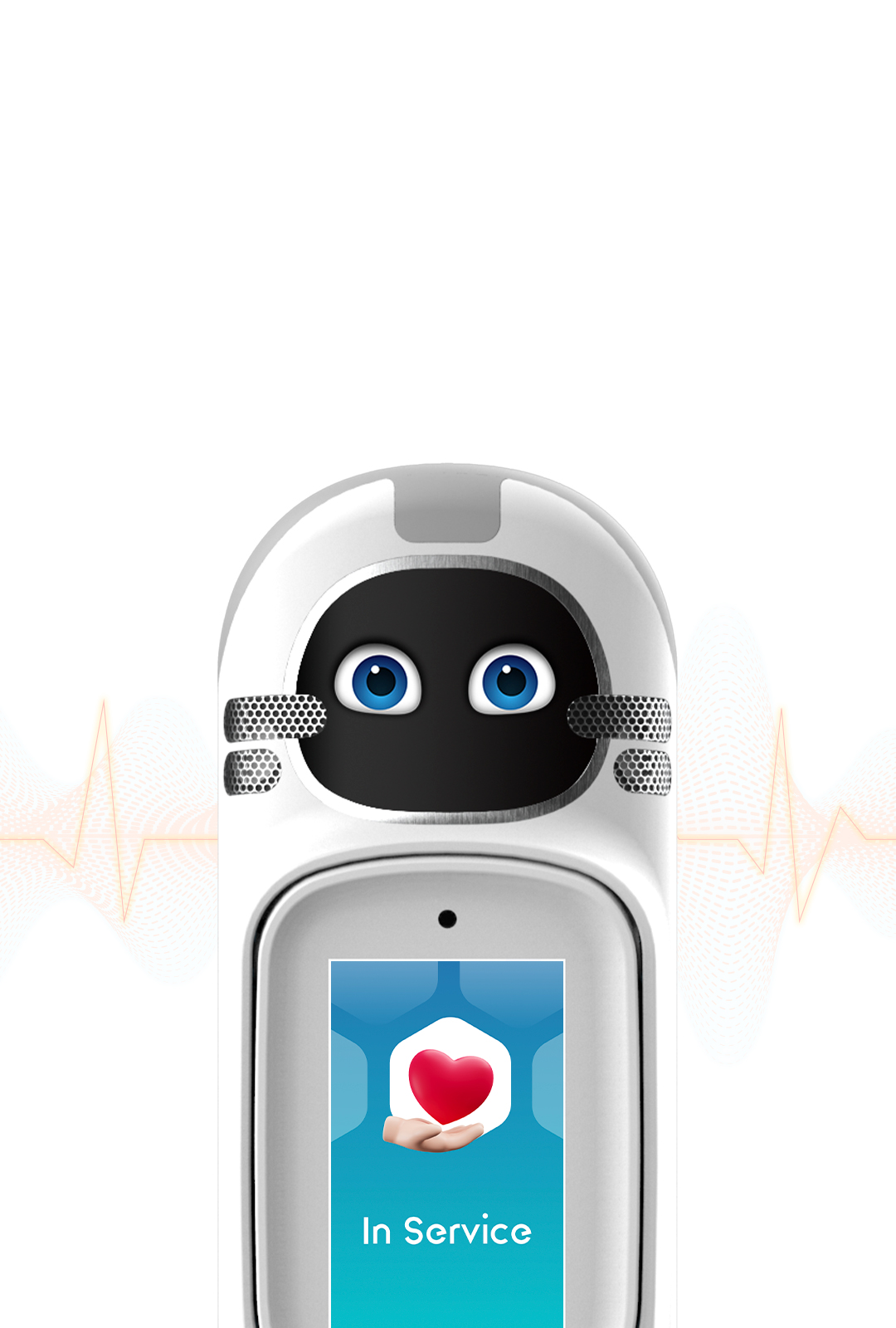 Intuitive Interactions for Seniors
Tailored for seniors
Elder-friendly height and interaction.
Proactive Emotional Care
With 24/7 support, the robots encourage the elderly to speak, think and socialize more frequently to improve their mental health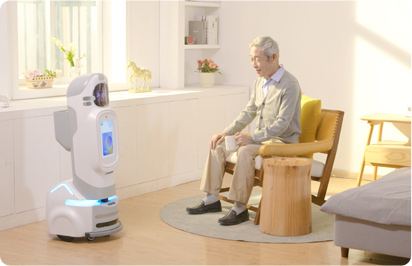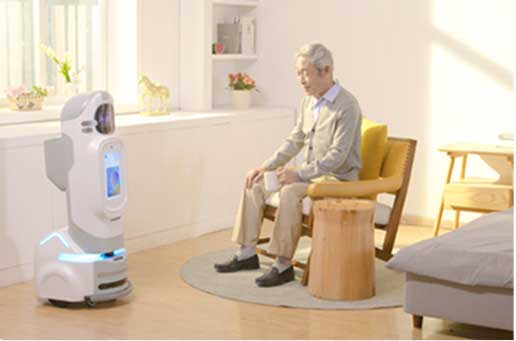 Spiritual Companionship
Welli meets daily psychological needs by providing Proactive care as a companion.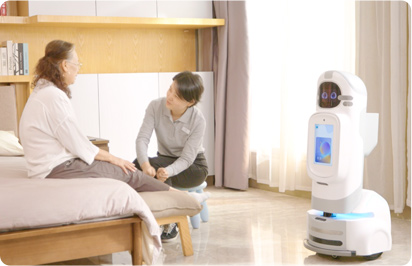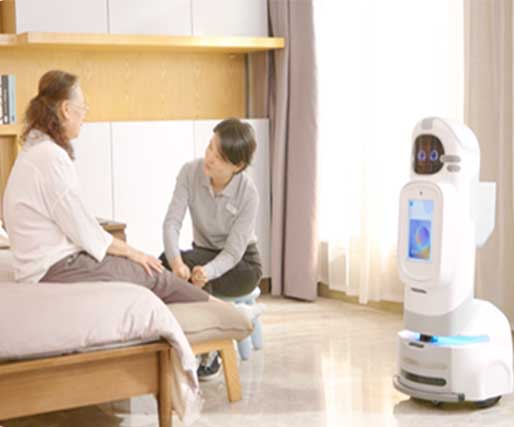 Care Management
Welli understands the cognitive status of its owner through hospital admission information and regular evaluations and positively intervenes in the degradation of cognition capability through daily training.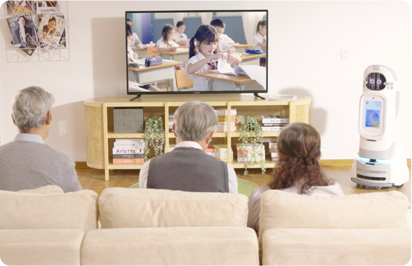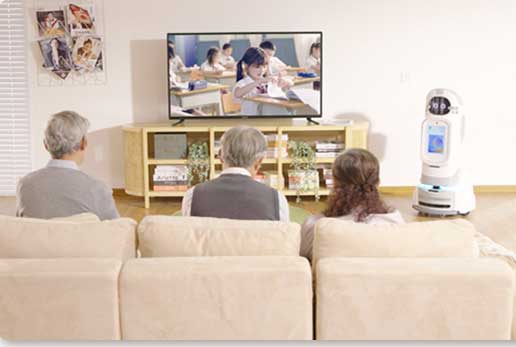 Family Relationships
Welli can strengthen family ties by helping seniors more easily communicate with their family members.
Serve as a Nursing Assistant
Welli can provide daily support for the elderly.

Essentials Delivery

Schedule Reminder

Medication Management

Remote Monitoring

Video Conference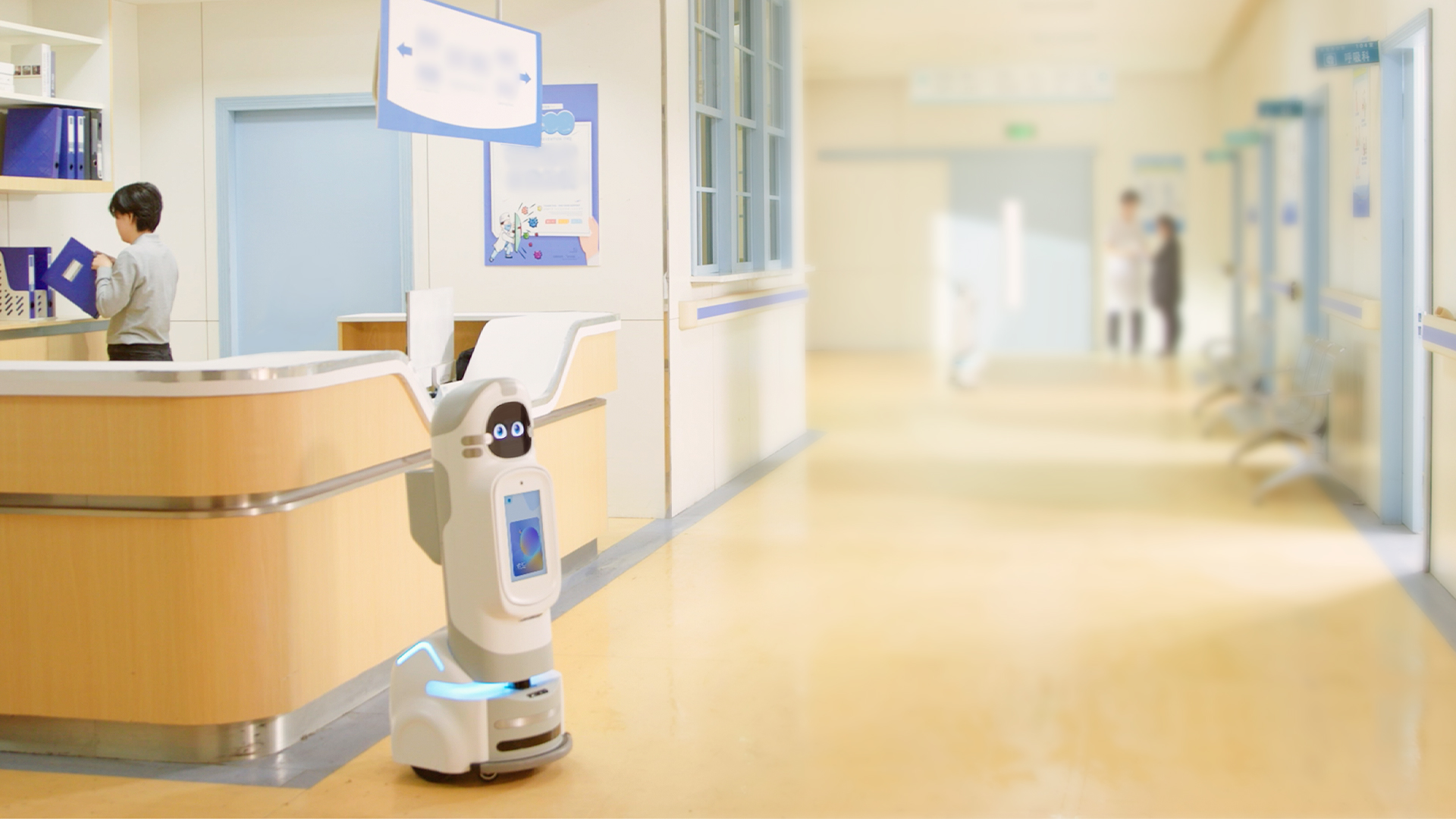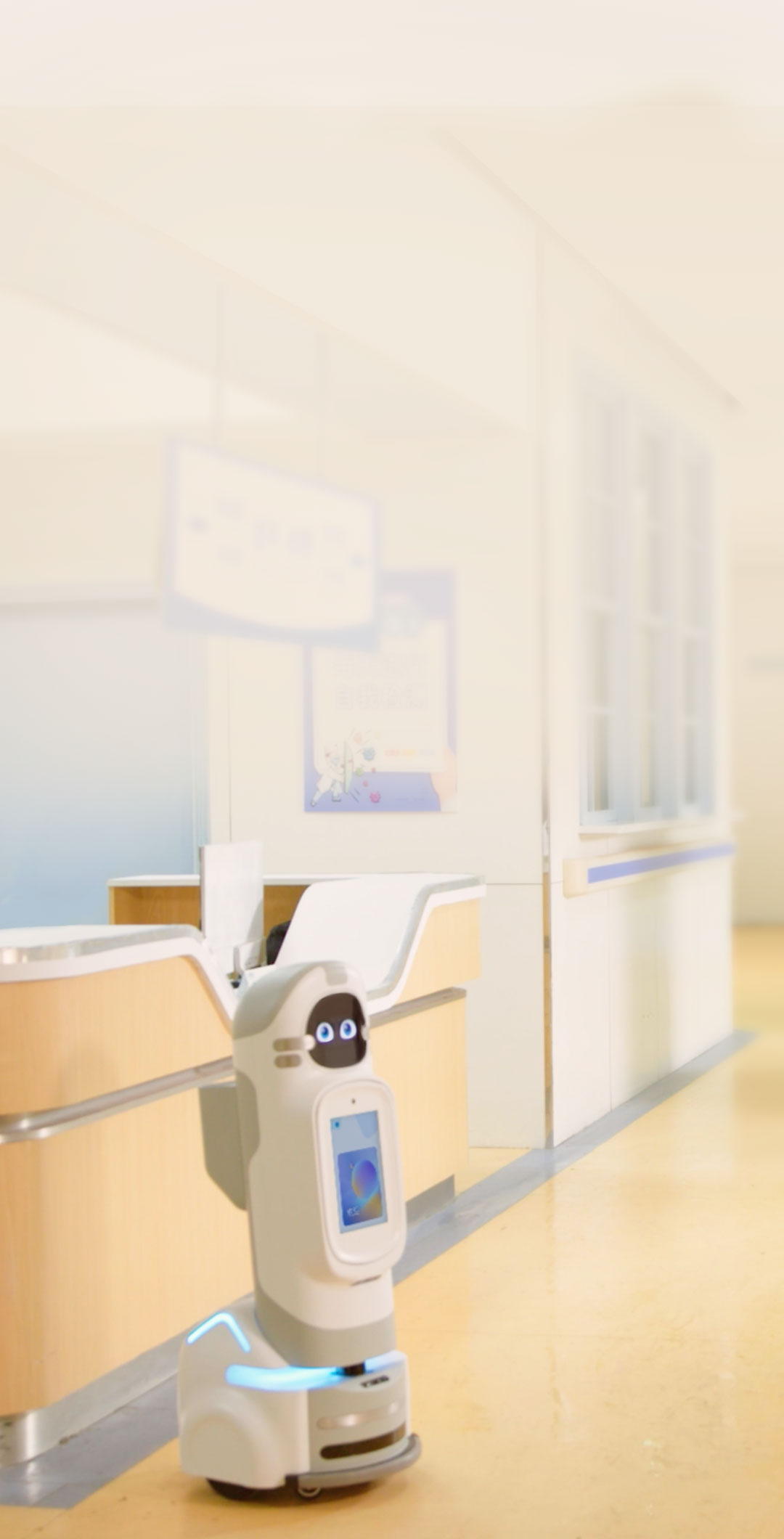 Provide Multiple Pathways of Engagement

Reception
Interact with voice, expression, video, graphic and text.

Greetings
Facial recognition to confirm and greet the intended user with customized menu or voice command.

Guidance
Guide visitors to their destination by autonomous navigation and obstacle avoidance features.

Q&A Interaction
Answers questions based on the preset Q&A base.
Application Scenarios
Nursing Homes
Hospitals
Supermarkets and Malls
Airports
Exhibition Halls
Product Specifications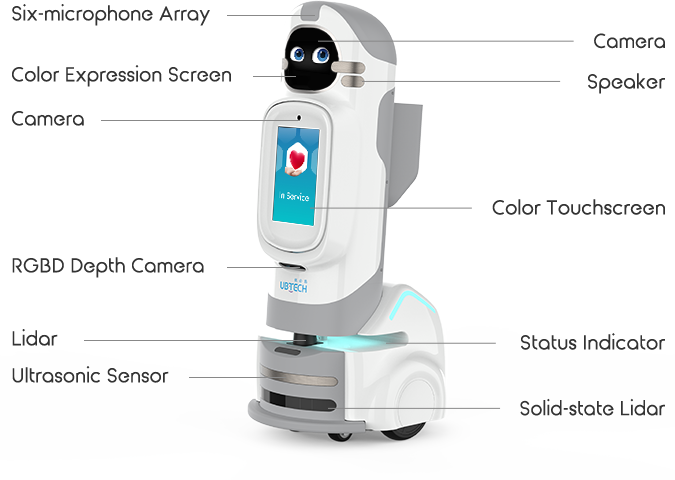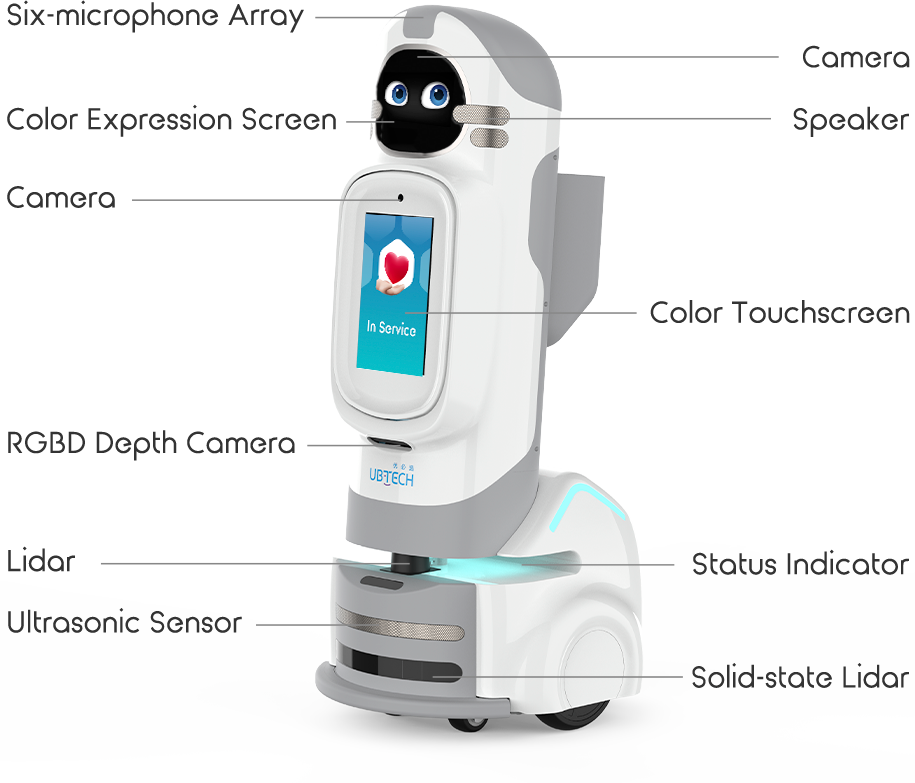 Dimensions

48.3 x 43 x 100 cm

Audio/Speaker

10W hi-fi speaker x 1

Weight

25kg

Obstacle
Crossing

1.5 cm high obstacle; 3.5 cm gap

Battery

12Ah lithium battery, compliant with safety regulations UN38.3/MSDS/Air and Sea Transportation Identification Certificate

Display

Dual-screen display, the 13.3" main screen shows service content, and the 5.5" sub-screen shows expressions

IEC62133, UL2054

the 5.5" sub-screen shows expressions

Speed

Maximum 1m/s; Minimum 0.3m/s;

Network

802.11 AC/A/B/G/N Wi-Fi;BT4.2

Positioning
Accuracy

<25 cm; <10°(navigation)

Laser

360° scanning angle, 0.12° angle resolution, and scanning frequency of 10 Hz

Camera

1080p; output format: JPEG/YUV

resolution, and scanning frequency of 15 Hz
Please reach out for more request or become a partner!