Our Milestones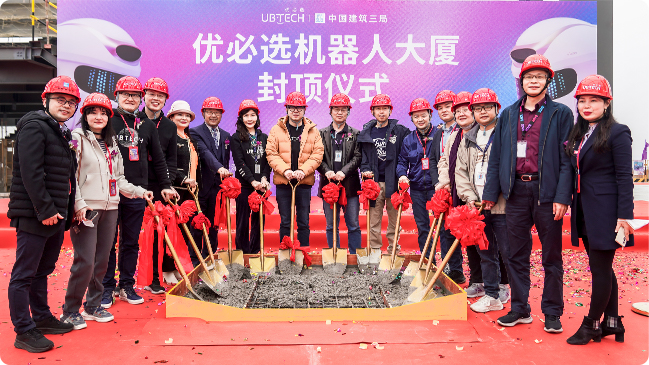 2023
We were selected as one of the Top 10 Companies in the Vanguard of the Rise of Humanoid Robots by Analytics Insight.

UBTECH ROBOTICS Headquarter Building was topped-out.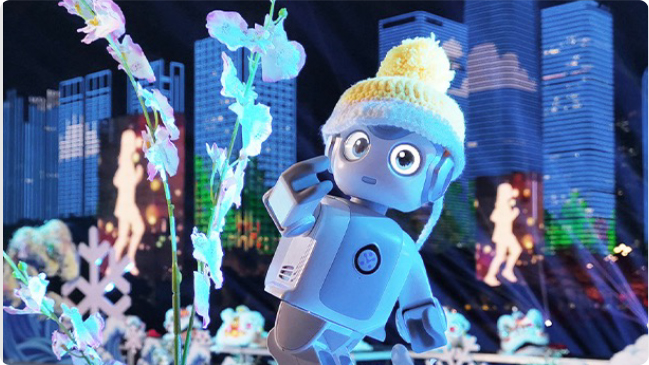 2022
Our robots performed at the Beijing Olympic Winter Games Opening Ceremony.

Our 'Key Technologies and Applications of Fully Autonomous Service Robots' project was awarded the First Prize of the Guangdong Technology Advancement Awards.

We launched our wellness and elderly care smart robotic products and solutions.

We commenced commercialization of Walker X.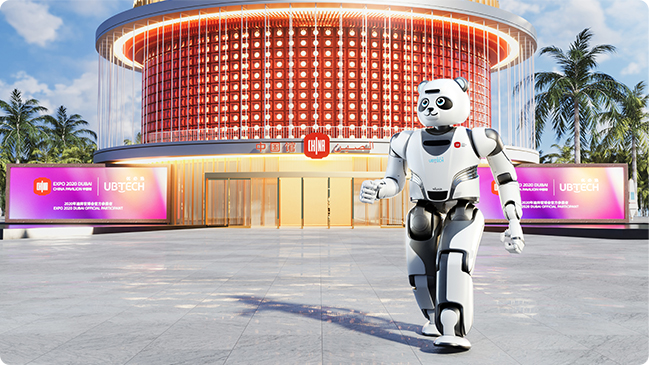 2021
Our robotic industrial design center was selected as the fifth batch of China national industrial design centres.

We developed a new generation of Walker Robot, Walker X.

Our Panda Robot and Walker X were demonstrated in the China Pavilion of World Expo held in Dubai.

We were selected as one of the top 10 robotic companies in the world that will gain more prominence in 2022 by Analytics Insight.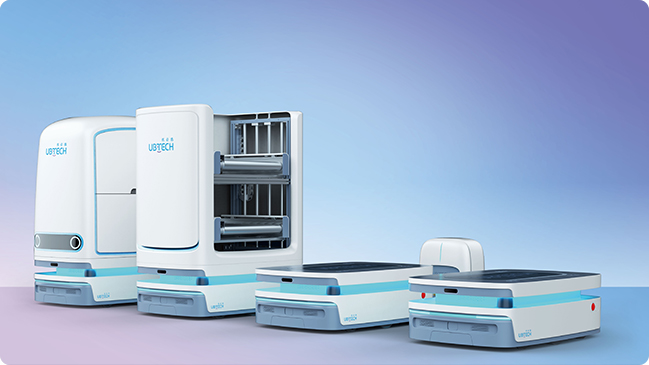 2020
Our service robot project was selected as one of the New Generation AI Industry Innovative Focus Mission Entities by the PRC Ministry of Industry and Information Technology.

Our 'R&D and application of intelligent control system for service robots' project was awarded the Wu Wenjun Award for Advancement in Artificial Intelligence.

We launched our logistics smart robotic products and solutions.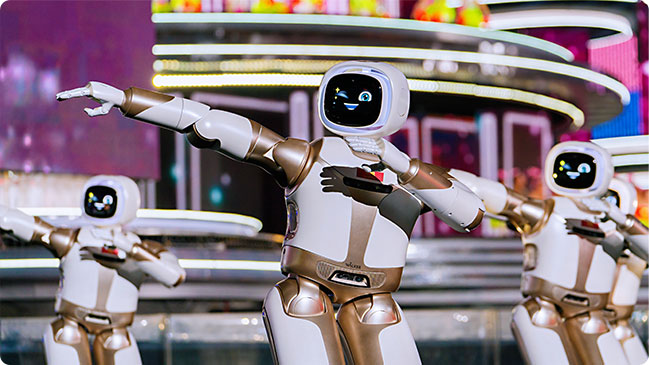 2019
We launched the second generation of Walker Robot. 6 units of our Walker Robot performed at the Spring Festival Gala.

We were selected by MIT Technology Review magazine as one of the '50 Smartest Companies' globally.

Our Walker Robot was awarded as one of the 'Top 30 Super AI Leaders' in the World AI Conference.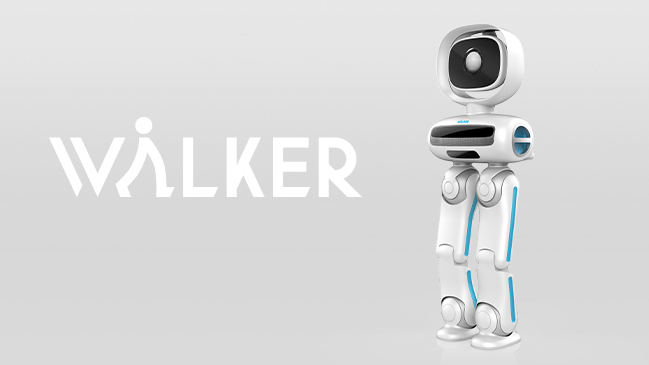 2018
We developed the first generation of humanoid robot, Walker. Our total production of servo actuators reached one million units.

We were selected for the PRC National Development and Reform Commission's 2018 'Internet+', artificial intelligence innovation and development and digital economy pilot major engineering project, and undertook the high-end intelligent service robot products industrialization project.

We were awarded the 20th China Patent Gold Award.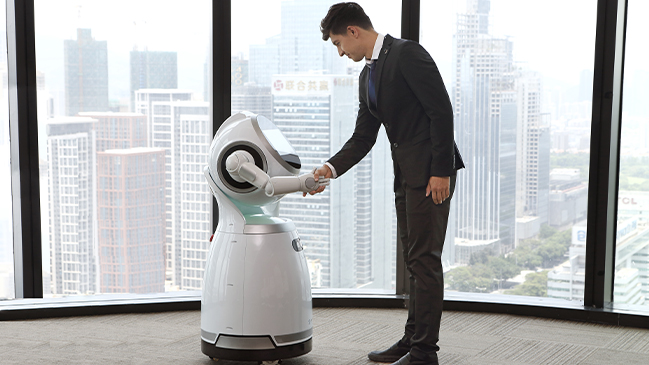 2017
We launched our general service smart robotic product, Cruzr.

We were ranked in CB Insights'AI 100' list, a list of the 100 most promising private AI start-ups across the globe.

Our Alpha2 Robot and Jimu Robot were awarded the Innovation Awards in the Consumer Electronics Show (CES).

Our Education Alpha 1X Robot won the New York Design Award.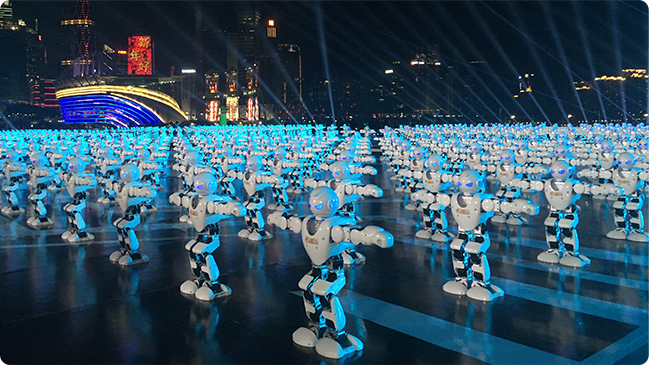 2016
540 units of our Alpha Robots performed simultaneously at China Central Televisions Spring Festival Gala ('Spring Festival Gala'), one of the most watched national network television broadcasts in the world, and the performance was registered as a Guinness World Record in 2016.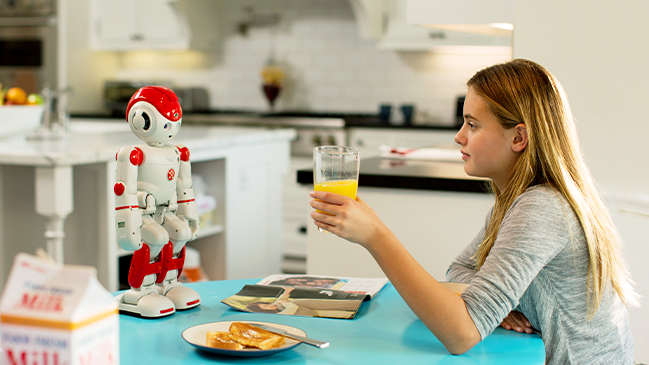 2015
Our Alpha Robot was exhibited in the China Hi-Tech Fair.

We organized the 17th National Robotics Championship and the 6th International Humanoid Robotics Olympiad.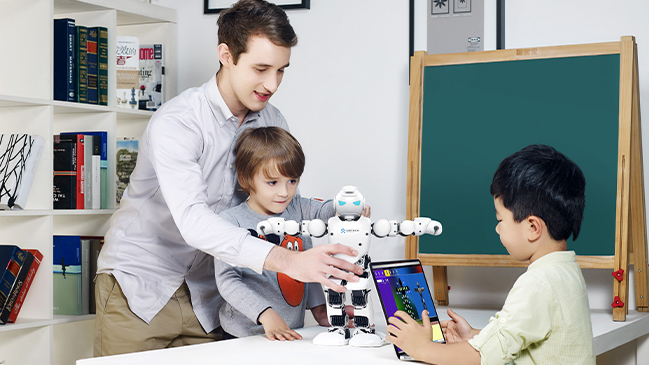 2014
We successfully developed and produced our first small sized humanoid robot, Alpha Robot.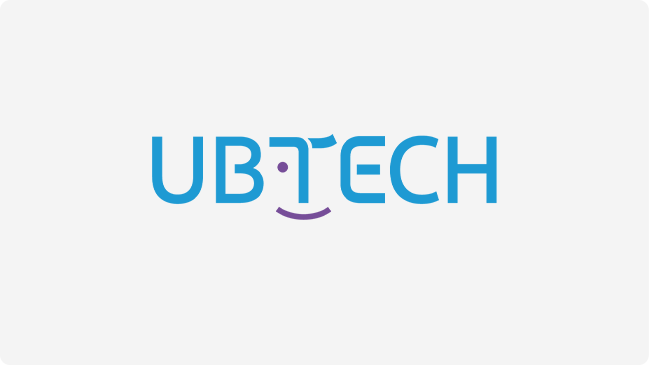 2012
Our company was established and commenced research, development and design of robots.
Contact Information
Sales Contact

sales@ubtrobot.com

Media Inquiries

pr@ubtrobot.com

After Sales Service

aftersales@ubtrobot.com
Address
UBTECH Headquarter Office
Tel: +86-755-83474428
Address: 22/F, Building C1, Nanshan Smart Park, No.1001 Xueyuan Avenue, Nanshan District, Shenzhen, China
Office hours: Monday to Friday, 9:00-18:30 (UTC+8)
UBTECH Shenzhen Factory
Tel: +86-755-83474438
Address: 1-2F, Block B, Huilongda Industry Park, Baoan District, Shenzhen, China
Office hours: Monday to Friday, 9:00-18:30 (UTC+8)
UBTECH EU Office
Address: Nuijamiestentie 3C, 00400, Helsinki, Finland
Office hours: Monday to Friday, 10:00-15:00 (UTC+3)
Email Address: sean.qin@ubtrobot.com